Sustainable volunteering in Peru
Roll up your sleeves and help us for a while at the project!
What is sustainable volunteering
Volunteering in a developmental organization is a unique and enriching experience that allows you to get to know the country, the people, and the local culture in an intense way. Añañau is an educational project that focuses on reducing poverty and the lack of opportunities through education, health, and social-cultural development. As a volunteer, you can contribute to the daily after-school program or one of the current educational projects. Sustainable and responsible volunteering is promoted within the organization, ensuring a positive long-term impact on the children, parents, and the local community. Añañau's work with children and parents aligns with the 2030 Agenda for Sustainable Development and the Sustainable Development Goals (SDGs), adapted to the local reality.
"It's the little things that make the big difference!"
Accommodation
As a volunteer you have the option to stay in a fully equipped apartment together with other volunteers.
Apartment
In the apartment you will live together with other volunteers or students from Añañau. Every volunteer can have a private room if wished. The living room, kitchen and bathroom are for common use. Furthermore, you can make use of the patio and you'll have an excellent view over the mountains.
This option is ideal for volunteers that love to live and cook independently and want to share their residence with other volunteers. The apartment is fully equipped and furnished. Sheets and bed linen are already facilitated. A residence in the apartment is a popular choice for volunteers that would like to stay in Cusco for a longer period of time.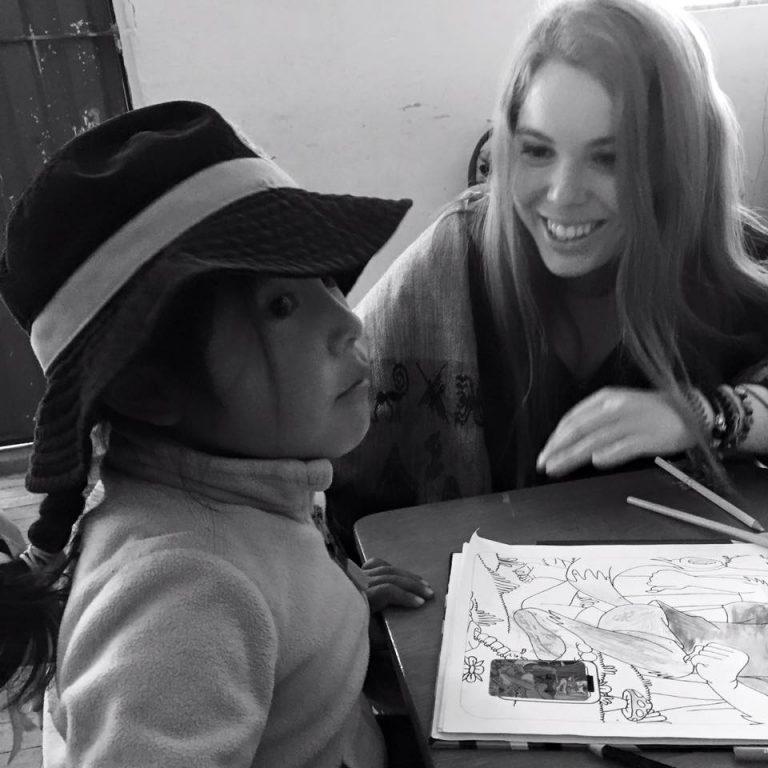 Spanish language
We strongly recommend for volunteers to already have a good basic level in the Spanish language before your arrival. This way you'll be able to express yourself sufficiently during your contact with the children and you will be able to speak with the team members of the project without any problems. At Añañau we also offer intensive Spanish classes to improve your level. You can decide exactly how long you'd like to follow classes.
Conditions
The volunteer is at least 18 years of age and is able to present us a certificate of good conduct. You can request this certificate at your municipal or city service.
As an organization, we ask you to actively deploy you for at least four full weeks in the project. Do you want to make excursions or experience free moments for a certain period of time during your stay at the project, this is certainly possible and can be agreed upon in advance or during the weekly team meeting.
Of course we expect a lot of energy and enthusiasm from you as a volunteer. In addition, we rely on you to take initiative to improve the educational programs of the project and the living conditions of the children.
Añañau uses (volunteer) guidelines for voluntary work. Also, all volunteers are required to sign our code of conduct for working with children.