Australian

participants

Australian participants: spicing up success!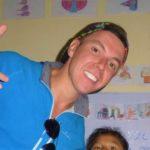 Ryan Stewart
Volunteer
Tempor tristique elit quis gravida purus ultrices
Experience it yourself
Join us in making a difference! Volunteer for our project today and help us achieve our goals. Whether you're looking to gain new skills, meet like-minded individuals, or simply make a positive impact on your community, we have a role for you. Sign up now and become a valuable part of our team!
There are no partners from this country yet.
How to become a participant
To become a participant of the project, simply fill out our contact form on our website. We welcome individuals from diverse backgrounds and skillsets, and are committed to creating a dynamic and inclusive team. Join us to gain new skills and make a positive impact on your community. Apply now and become a valuable part of our team!
Australia is a vast and diverse country located in the Southern Hemisphere. It is the world's sixth-largest country by total area, with a population of over 25 million people. Australia is famous for its beautiful landscapes, including vast deserts, tropical rainforests, and stunning beaches. The country is also home to some of the world's most iconic animals, such as kangaroos, koalas, and wallabies.
Australia is a multicultural society with a rich history and a strong economy. The country has a parliamentary democracy and a federal system of government. Its major cities include Sydney, Melbourne, Brisbane, Perth, and Adelaide. The economy is heavily reliant on the mining and agricultural sectors, as well as on services such as education and tourism. Australians are known for their laid-back and friendly nature, and the country has a relaxed and easy-going way of life.
10%
Worlds total biodiversity
2,300 km
coral reef system