Great news from the North!
A makeover of the playground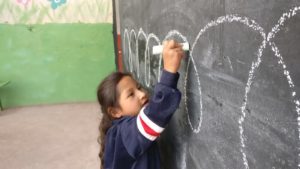 Fantastic news! Thanks to the support of many generous people who donated, we have been able to achieve the final amount of the crowdfunding and there is sufficient budget to give the whole playground of the project a makeover! In May we started with the help of interns Joy, Franne and Nina with the first paintings of various fun and educational games and from August there will also be all kinds of toys installed. Thank you to everyone who made this possible! Check out the result so far!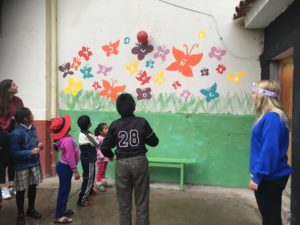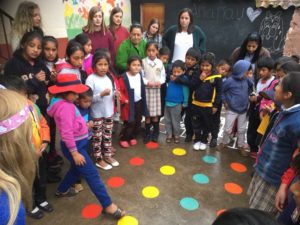 Andean day
On Saturday 16 June, a meeting moment was organized for the first time by the 4th pillar for organizations and projects involved in the Andean region (Colombia, Ecuador, Peru, Bolivia). There was a briefing on the current trends in this region, in which there could be reflected together, and also some projects, including Solid International and Añañau, suggested their effect. For example, we told about our general project operation of the after-school homework guidance and also how we work on parental participation. It became a very exciting day where the projects could get to know each other better and exchange experiences.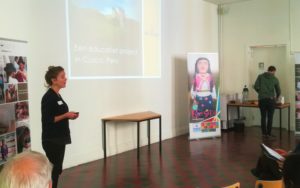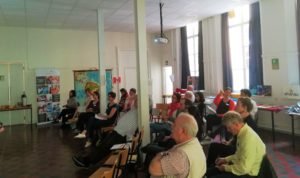 Volunteers come and go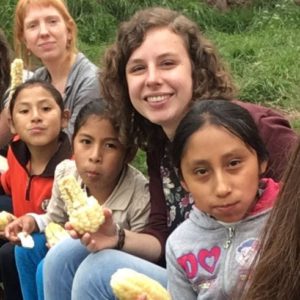 In the spring we received help for two months in the project of volunteer Hanne
Baert. Hanne is an orthopedic specialist and worked with both the little ones and the bigger children. From her experience as an ortho, Hanne, as you could already read, also guided one of our children individually. For example, she worked with Luz several times a week to stimulate and improve her skills through a variety of fun games and exercises. Besides, Hanne, with all her enthusiasm, also assisted us every day during the other activities of the project operation.
There were also Ryan and Emily from Australia during the month of March. Emily is a music teacher and started working with the children around dance and music. She taught the children a lot of nice dances and songs that she accompanied on her ukulele. The kids thought this was fantastic! Besides, Emily was also responsible for giving the English lessons.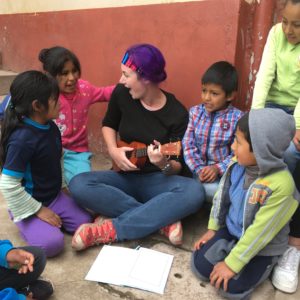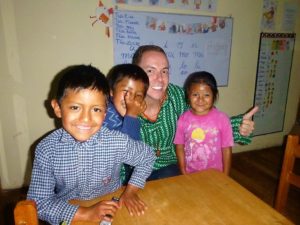 Volunteer Ryan helped guide the little ones and supported Myrian daily. Ryan discovered in this way that he really likes working with children and decided to study to become a teacher after his trip to Peru in Australia. We won't forget his cheerful laugh and jokes!
Lien and Mathieu, an enthusiastic couple from Ghent, were traveling through South America and during the month of May, they decided to help in the project. With a lot of enthusiasm and patience, they helped daily with the activities and homework of both the little ones and the bigger children and soon lost their hearts for our children. Tío Mateo also often played outside with the boys, who looked up at him enormously and he took a lot of nice pictures. Tía Lina did all kinds of fun with the girls.