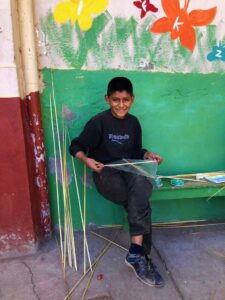 During the month of July there are two weeks of school holidays in Peru every year. Just like during the long vacation in January and February, we provide a lot of fun activities for the children to relax and we also practice extra on the difficulties that the children encounter for certain subjects at school. During the free moments we also made beautiful kites with recycled materials with all children. All kinds of cords and colored ribbons were used, plastic bags and the frame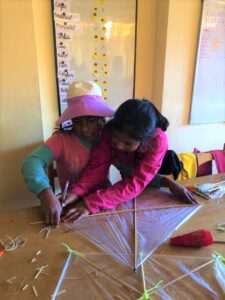 was made with wooden wicker sticks that the children had gathered around here: ñiwa as this reed is called in Quechua and is typically used to construct kites during these windy months of the year. As you can read this is a real annual tradition in Cusco!
To end the holiday in a beautiful way, we went with all the children to a large field high up in the mountains on the last Friday 2nd of August. Since this is a lot higher and there is a lot of wind, this is the prefect location to try out and release the kites. First, the latest technical adjustments were made to the kites on the spot and finally it was time! We all let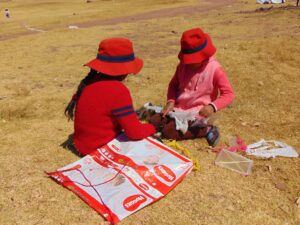 the colorful kites fly and we tried to keep them as high as possible. The children really enjoyed it and were very proud that their kite went up!
After kiting, we also played various games and played football. Meanwhile, the tías and tío Gilmourd prepared the "huatia". Huatia is a traditional way of cooking here in the Andes in Peru where potatoes are prepared in a natural oven from hot blocks of earth. This is a delicious typical dish that is prepared outside during the months of May to Augusts by many families.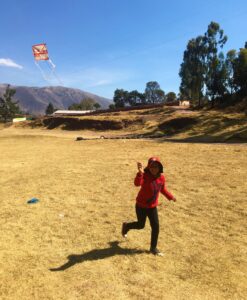 After a few attempts to straighten the torrent of the oven with tía Raquel, we finally succeeded and enjoyed a delicious meal. It was to leak thumbs and fingers!