July 28th Independance Day of Peru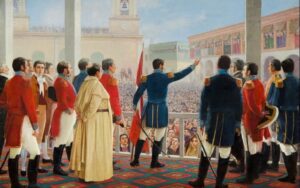 Every 28th of July we celebrate Independence Day in Peru. 198 years ago, General José de San Martín declared the independence of the country. Thus a new Peru was born that was governed by authorities democratically elected by the people. With these words the independence was declared: "From this moment on Peru is free and independent by the general will of the people and by the justice of their cause that God defends".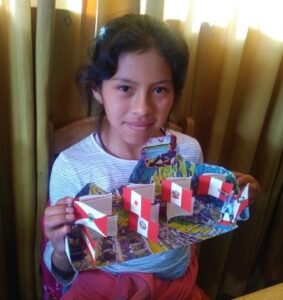 The holiday starts with parades by school children all over Peru and ends on July 29 with the grand parade of the armed forces and some invited countries. This year the bicentenary of the independence is coming closer and closer -only one year to go still- although with some political uncertainty, but with much optimism, dreams and goals such as lowering poverty rates, more investment in education and much more. The children in Añañau also showed their love for their Peru by creating poems and art works related to our national birthday. Long live Peru !!!