Great news from the North!
Book donation Book Aid International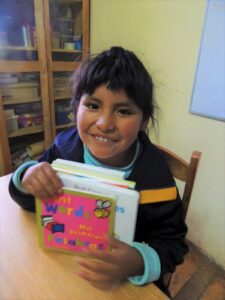 Thanks to the partnership that Añañau has with Intouch Global Foundation from England, we received a wonderful donation of books from the organization Book Aid International this year. Book Aid International is the largest international charity from the UK for book donation and library development. They believe that books have the power to enrich, improve, and change lives, and their mission is to provide books, resources and training to support an environment in which reading for pleasure, study and lifelong learning can flourish. They donate more than 1.28 million books to developing countries around the world every year.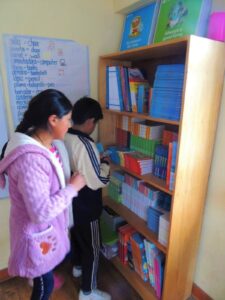 Since we offer English classes as well for the children in Añañau, it is important that we also have sufficient teaching materials and books in English. Kevin Bailey from Intouch Global Foundation also found this very interesting and brought us into contact with Book Aid International. Together they ensured that we received many beautiful and often even brand new reading and learning books for children, adolescents and pedagogical books for the teachers and educators in English. We are very happy with this donation and the books will certainly serve very well for the development of English lessons, reading activities and other educational activities. Thank you very much to both organizations for this wonderful support!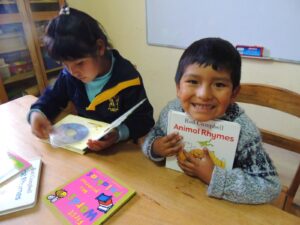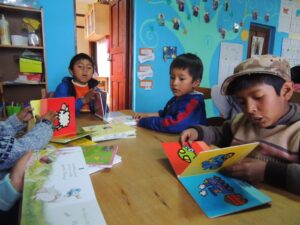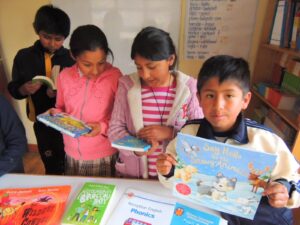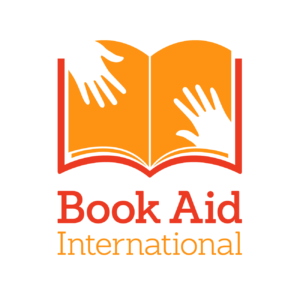 My Equator
As you could already read, Añañau works within the framework of the Sustainable Development Goals, the so-called SDGs. From October Añañau will also participate in a new project in which these SDGs will be explored by the children themselves making videos on different SDGs.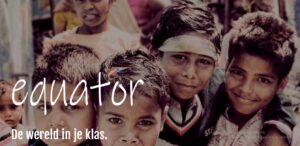 Equator wants to strengthen the voices of children worldwide and bring them directly into other classrooms across borders. Many teachers do not really know what is going on on the other side of the planet.
Equator therefore creates school links between North and South and gives children on both sides of the equator a broad view of the world. Children from primary school share videos with each other via a secure platform under the supervision of a teacher. In this way they together create learning opportunities across the equator. "We bring the North and South closer together, build bridges between cultures and thus stimulate respect, tolerance and global citizenship. We raise awareness among children – and therefore also their parents – about the different life situations of school children in the rest of the world. Through active exchange of learning opportunities, we encourage committed and equal relationships."
Do you want to participate yourself? Register your class or become an ambassador!
More information on www.myequator.net.
Spaghetti fundraising event 'Sailors'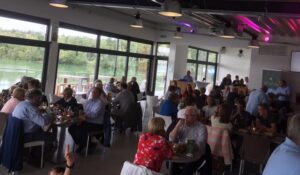 On the 8th of September, the 'Sailors' of the sailing club in Zutendaal (Belgium) held their annual spaghetti day in favor of 2 projects with children, including the educational project Añañau.
With this initiative the Sailors want to support children in difficult circumstances, in Belgium and in Peru, and give them a better life. There was a very nice turnout that day and everyone enjoyed it! We are very happy with the support we can once again receive from the Sailors!

Music for Life 2019
Today it is exactly two months before 'The Warmest Week 2019' from Music for Life starts in Belgium! This Flemish initiative makes it possible for individuals, organizations, groups, schools, clubs and so on to set up a solidarity and fundraising action or event for official good causes and non-profits in Belgium. Also this year, Qué bonito vzw! will be part to support the Añañau project in Peru.
Volunteers come and go
During the past few months, several enthusiastic volunteers and trainees participated in the project!
Astrid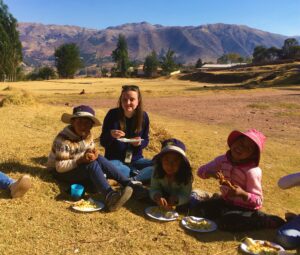 After volunteering in the project,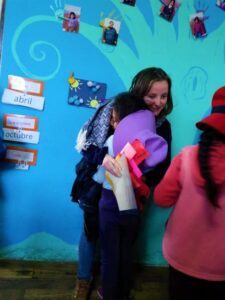 Astrid immediately went to work as a teacher in a school in Belgium, but she certainly also dreams of going abroad again and being involved in development aid. Thank you Astrid for all your effort and help for the children! We have had a wonderful time with you here!
From September onwards, we again received several enthusiastic trainees in the project for their abroad internship. We will certainly tell you in the next newsletter how it went for them!
Is volunteering or an internship abroad in Peru really something for you? Then you are the person we're looking for!
For more information take a look at our website or contact us via info@ananau.org