Fundraising students Middle School of Zonhoven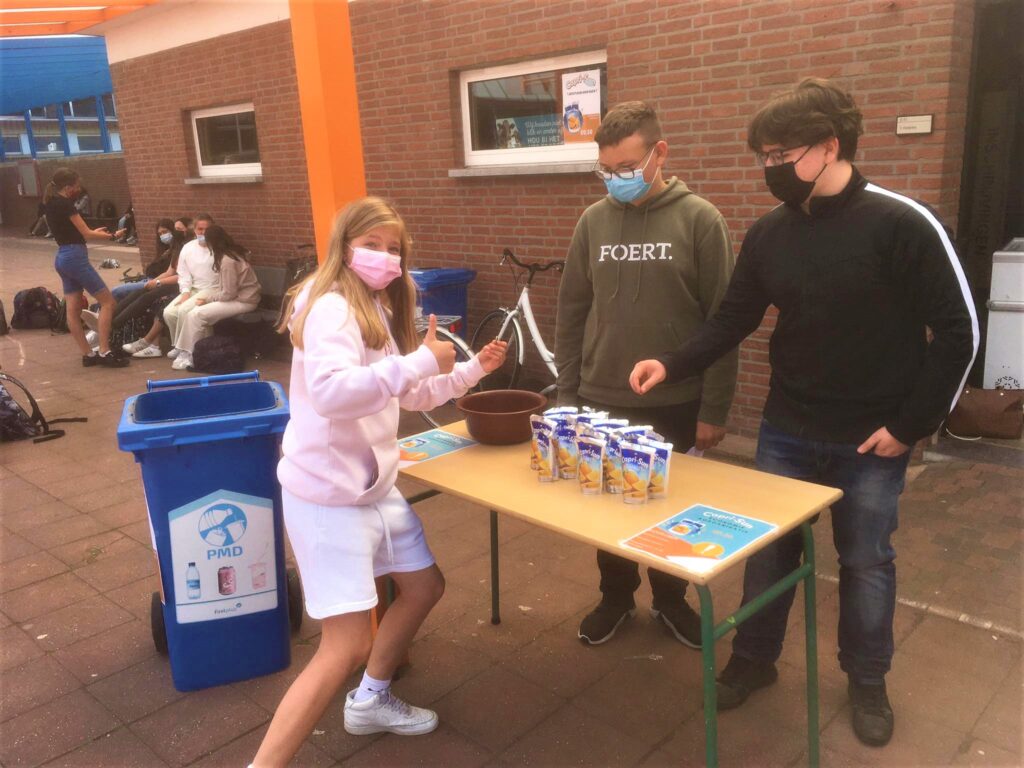 From 7 to 11 June, the students from the basic option 'Economics and Organisation' of the Vrije Middenschool in Zonhoven sold Caprisun drinks for their entrepreneurial project for the benefit of the project of Añañau in Peru. In addition to many applied marketing techniques, financial calculations and exchanged sales experiences, the students have certainly been able to develop their entrepreneurial spirit. Their project was an outright success! In four days they sold no fewer than 2,639 Caprisuns and collected a beautiful amount that they donated to the project as their self-chosen charity. Congratulations to Kyara, Niki, Kyara, David, Viktor, Taylan, Aleandro, Viktor and Robert for your enthusiasm and commitment! You did a fantastic job!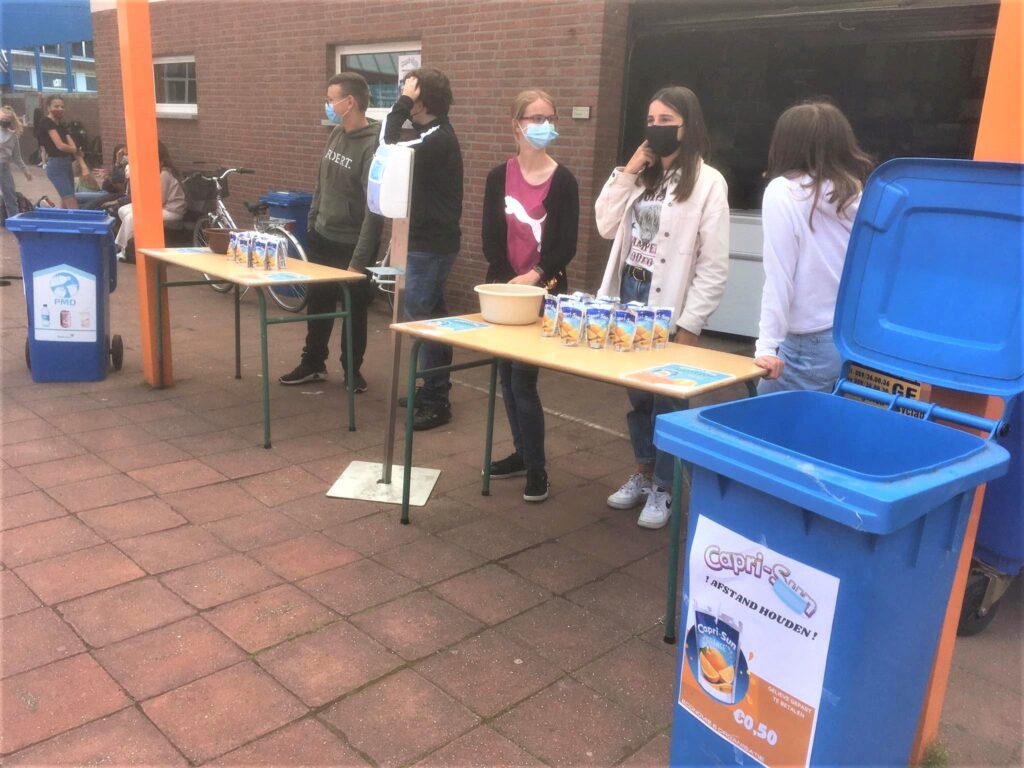 Save the date!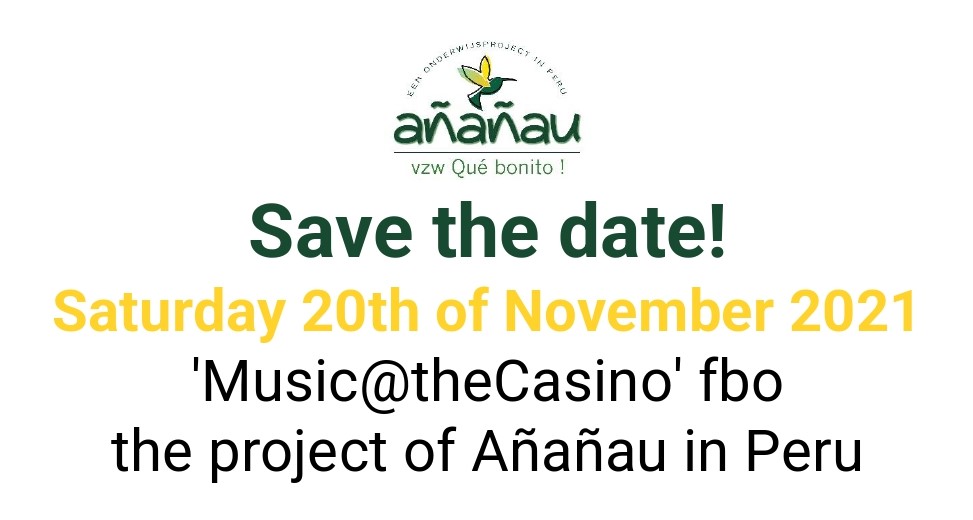 Dear sympathizers,
It has been quite an unpleasant time the last year and a half; we have never experienced something like this. Due to the necessary measures that have been taken and the vaccinations that are in full swing, the light at the end of the tunnel to the 'Realm of Freedom' is now starting to shine. With these positive prospects we want to commit to organize our yearly fundraising event 'Music@theCasino' again in the autumn for the benefit of the education project Añañau in Peru. We do not dare to predict exactly what the evening will look like yet, but you can be sure that we will get back to you with a wonderful program with excellent musicians. We will keep you informed after the summer. Make sure to note the event in your agenda and also inform your family, friends and acquaintances. See you soon and stay healthy!
Love,
the Qué bonito! team
(Online) volunteers and students come and go
During the past few months, despite the quarantine and the difficult circumstances to travel to Peru, there were a lot of volunteers and trainees who helped us from a distance or worked out an internship project for Añañau.
Kadir and Martijn
Kadir Olmez and Martijn Bogaert, two IT students from Hogeschool Gent in Belgium, developed various digital applications during their online IT for development internship to optimize the work and procedures within the organization. They continued on the work of Lucas and Sven, the previous students who had given the first impetus for this internal program and online platform of Añañau. Thank you very much Martijn and Kadir for your great effort and wonderful work!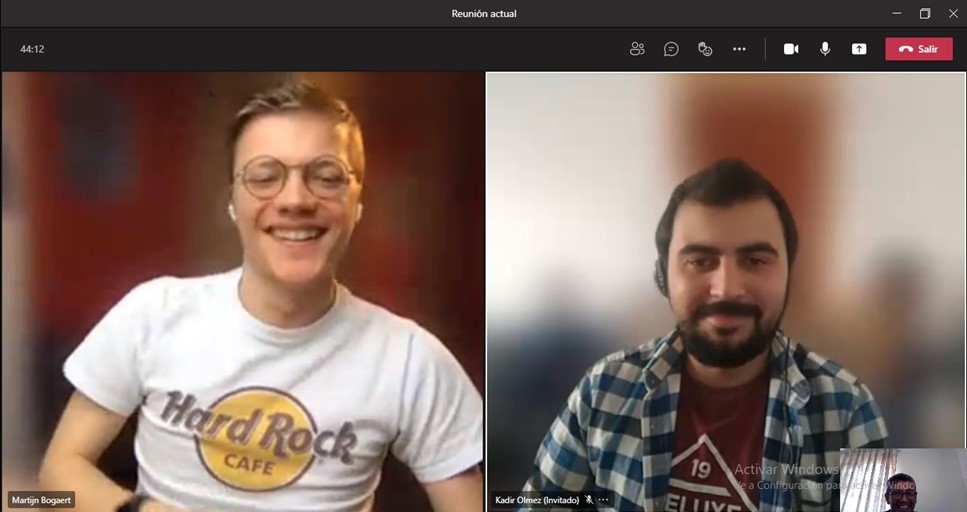 Amber, Silke, Margaux and Amber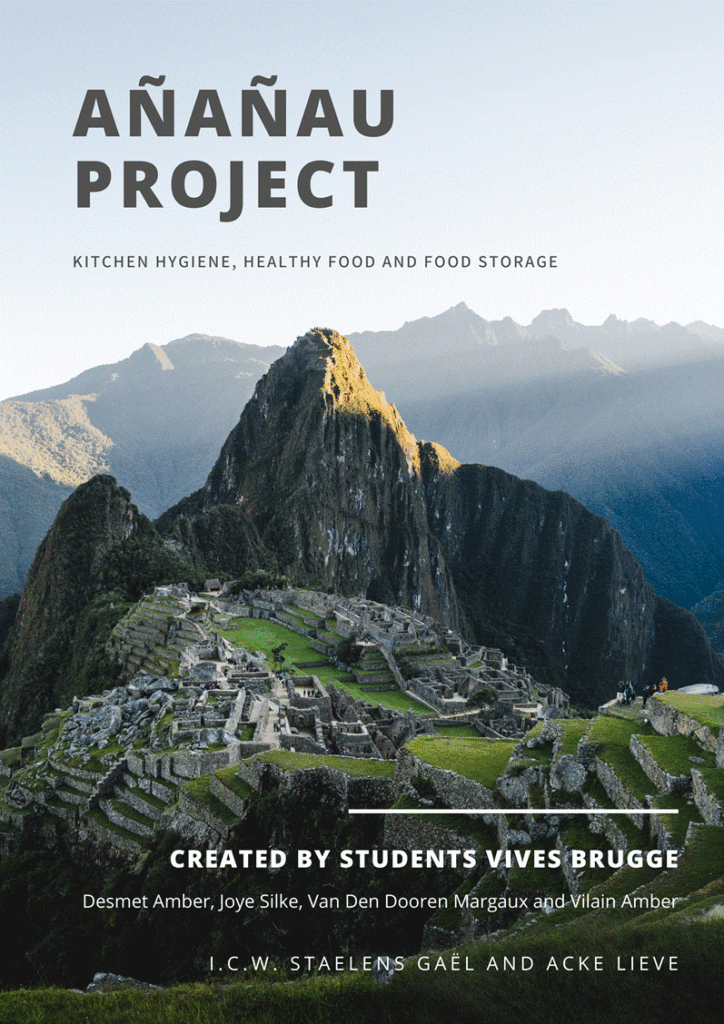 These 4 students from the nutrition and dietetics training course at Vives University of Applied Sciences in Bruges, Belgium, worked out an online internship project for the organization. In collaboration with the permanent team of Añańau, they conducted a study into what the greatest needs are for families at home in terms of food preparation and hygiene. After the research with in-depth questioning and an interactive digital brainstorming session, the students continued to work and developed a roadmap for Añañau with educational materials, activities and interventions on adequate food preparation and the optimization of storaging techniques to extend the lifespan and use of certain foods. Thank you very much for the wonderful work and the very useful and practical materials. The Añañau team is already looking to implement this further with the families and to work around with the children. Sustainability was also looked at and subsequent students from Belgium will continue this project together with local students!
Matteo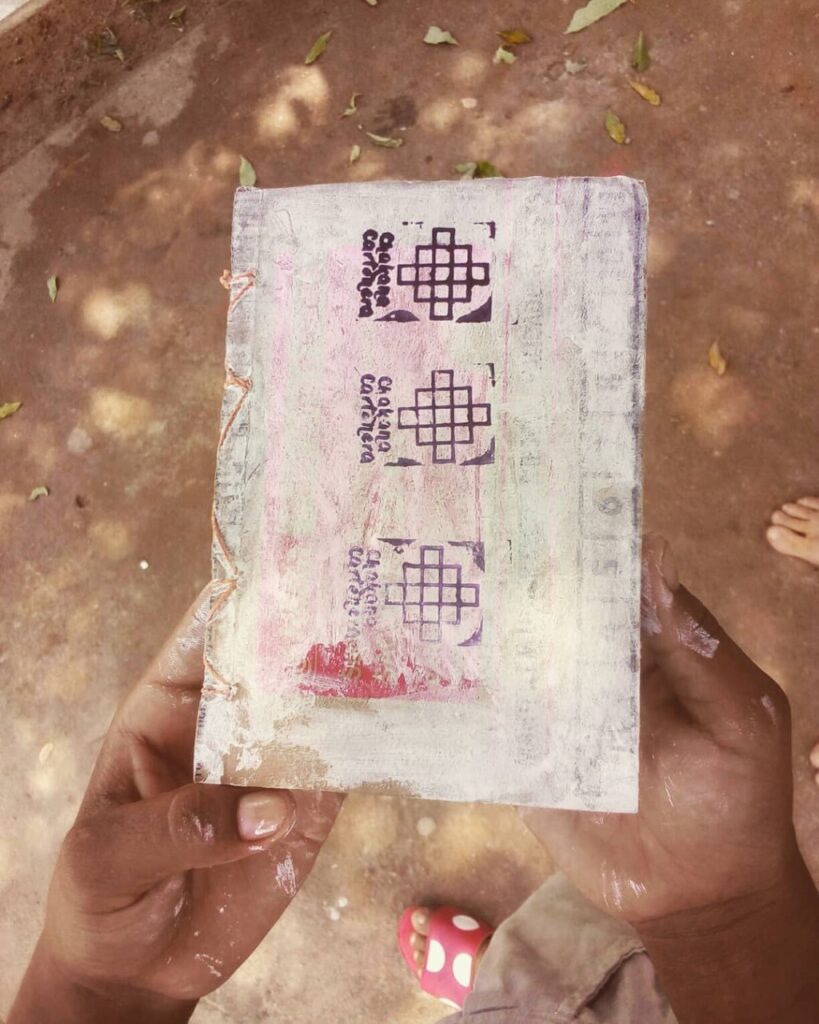 Online volunteer Matteo Menapace previously stayed in Cusco and was looking for a sustainable local grassroot organization to support and contribute to from a distance from Italy. That's why he chose Añañau!
Matteo himself is initiator of the Chakana Cartonera project, an artistic and editorial project born in 2019 in the city of Cusco. They believe in the right to art and culture as a fundamental human right. Ensuring accessibility to culture and art is essential for individual and collective freedom. That's why they promote free workshops for making notebooks and books with recycled materials, made with different artistic techniques. "We are very sure that the rights of accessibility to culture first go through the issue of copyright, therefore we only publish books that are free of copyright and public domain to produce an object outside the mechanisms of profit and the economic market, and therefore accessible to everyone."
Matteo recently published his first book through this project and with the proceeds he would like to support Añañau's educational projects. He also hopes to be involved in other possible ways in the future and when possible come back to Peru!
Thank you very much Matteo for your great initiative and support for Añañau!
Be sure to check out on Instagram @chakana.cartonera!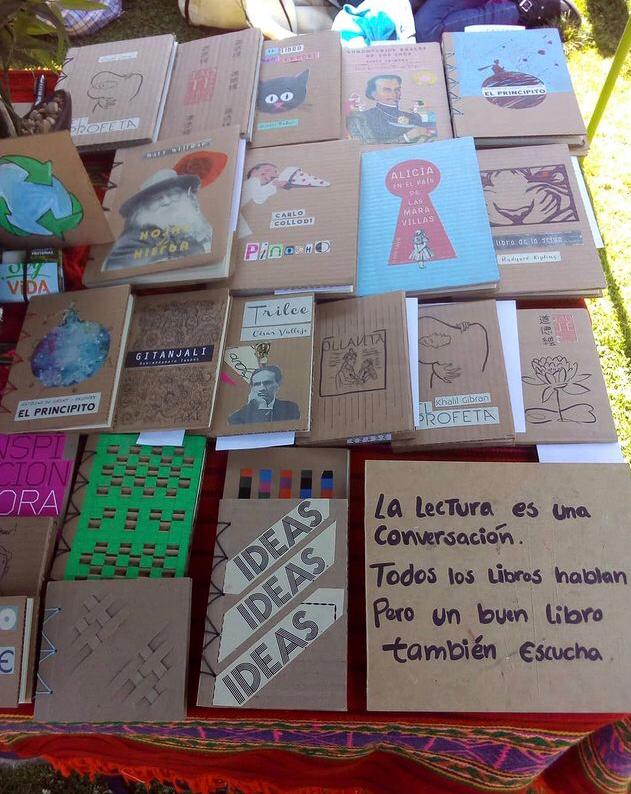 Laura
Laura Volmer does online volunteer work for Añañau and supports our projects from Germany. More precisely she is looking for creative and sustainable ways to draw attention to the project work of Añañau and to find support. Laura also helped us make a corporate promotional video about Añañau and provided subtitles in English and German. Thank you so much Laura for your help and enthusiasm and we look forward to working together!
Would you also like to volunteer or do your internship for the project? Please contact us at info@ananau.org. This can still be done online and remotely, but as you could already read in the newsletter, this can also be done on spot again at the project in Peru! We are looking forward to meeting you!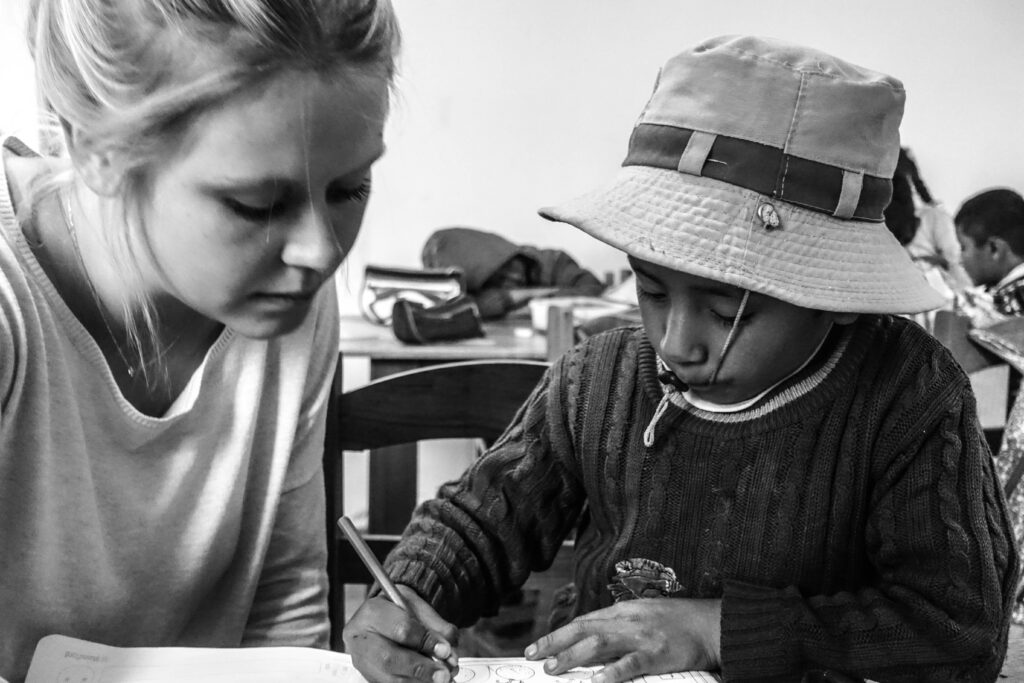 Great news from the North!