Great news from the North!
Fundraising event Music@theCasino 2022
Music@theCasino 2022 was simply a great edition! Everyone was delighted that the musical event of non-profit association Qué bonito for the benefit of the Añañau project in Peru could finally take place again this year. Vzw Qué bonito once again rolled up their sleeves with great enthusiasm and with the help of many fine volunteers, it was ensured that all guests could fully enjoy this wonderful evening.
We would like to thank all sympathizers and sponsors who were present to support Añañau's education project in Peru. Also big thanks to the Palmers family from Genk and to the Sweet Valley Sailors sailing club from Zutendaal for the wonderful actions they undertook and the checks that were handed over at the benefit in favor of Añañau.
Congratulations and thanks to Filip Jordens – Hommage à Brel and John Joris & Marc Cirone with their Beatles interpretations for the fantastic musical performances and to Conchi's Catering for the delicious Peruvian cuisine!
Special thanks also to Bart Hiemeleers who, in addition to providing the beautiful decoration, also treated the staff of the Genker Plant Center, board members of Levensloop and employees of Ter Heide to an evening of 'Music@theCasino'. He also made sure that all guests could take home a beautiful plant.
Many thanks to all the volunteers who worked tirelessly to make the evening run smoothly.
Vzw Qué bonito is already committed to organizing this special event again next year. Keep November 18, 2023 free in your agenda!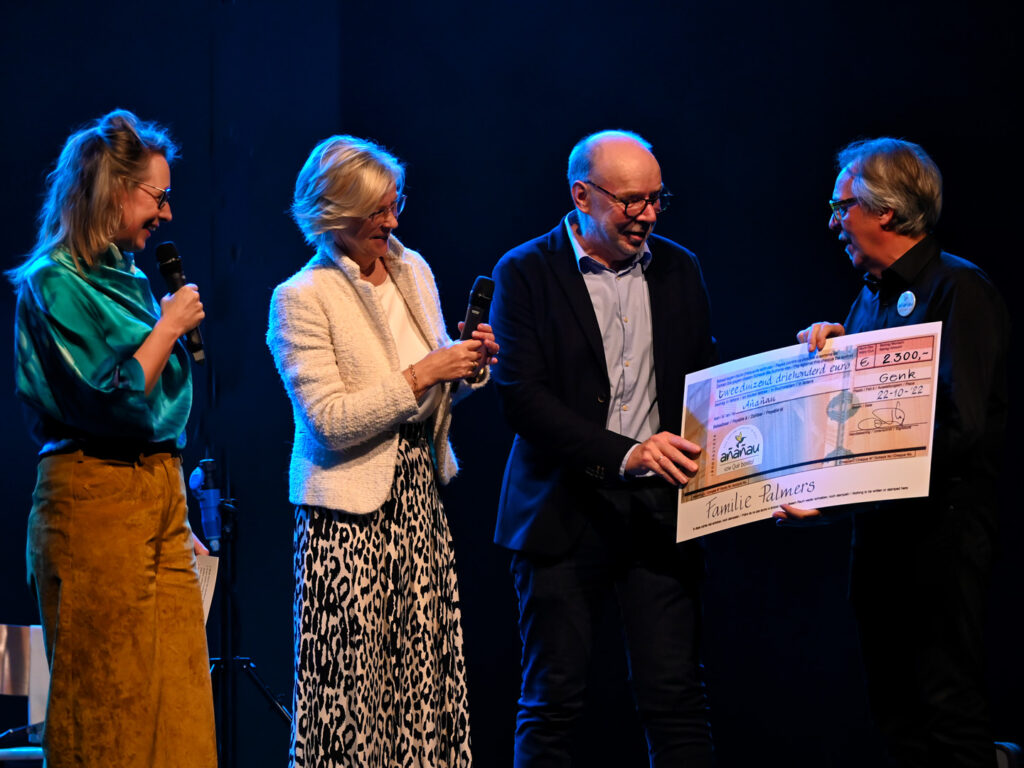 North-South Fair City of Genk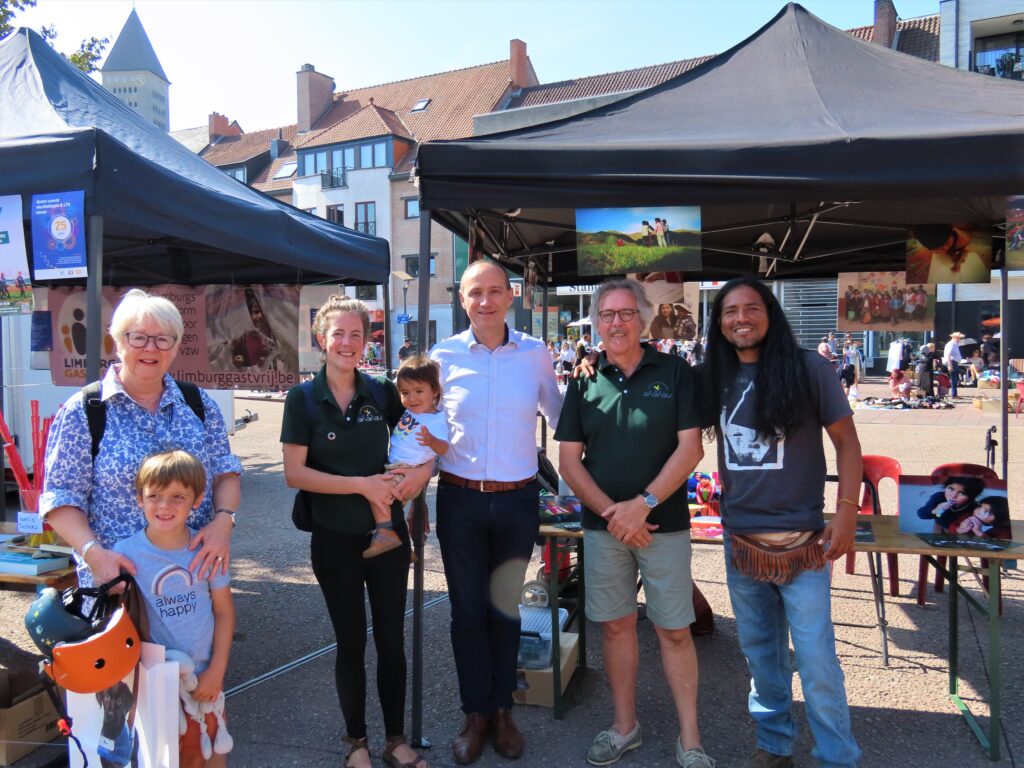 Every year during the summer, the North-South Council of the city of Genk (Belgium) organizes a beautiful North-South fair on the Sunday market. The various projects that receive support from the city always participate in order to make their operation known to the general public and to draw attention to the SDGs (sustainable development goals) around which they work. We were also present this year with vzw Qué bonito and a nice stand was set up where all interested visitors could learn more about the project activities of Añañau in Peru. This year Ellen was also in Belgium during that period and this was also a great opportunity to meet a lot of people again and to talk enthusiastically about the work she does together with the local team in Peru. In addition to the various informative stands of the projects, there was also fun children's entertainment, all kinds of Fair Trade treats, and beautiful world music from the Wamaki's, Duolly Nation and Fer Maguiña, Ellen's partner, with Latin American songs.
Go Strange Youth Fair
On October 29, the large youth travel fair of Go Strange took place in Mechelen. During this wonderful event, young people could learn everything about traveling, studying and working abroad. Many Flemish organizations spoke to the public. In addition to a large Info Salon in De Loods, there were also many interesting workshops and informative live podcasts. From Añañau we would like to thank Daphne Peeters for manning Añañau's stand that day and for speaking to the many interested people with great enthusiasm. And of course also many thanks to the great organization of Go Strange and Jint for making it another fantastic edition!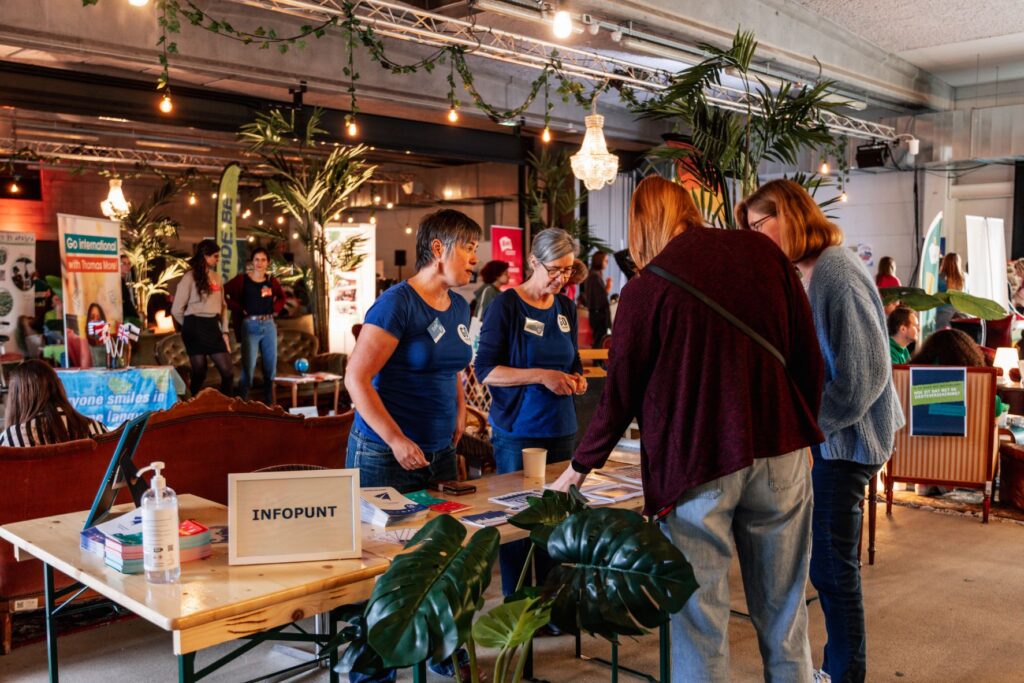 Volunteers and students come and go
From the month of September, Añañau has again welcomed many enthusiastic students and volunteers in Cusco for a foreign internship or volunteer work in one of the projects.
Eline De Roo and Lien De Jonckheere, both Occupational Therapy students from Vives University of Applied Sciences in Bruges, set to work with the little ones in San Jeronimo. Lisa Berat, Applied Psychology student from Thomas More University of Applied Sciences in Mechelen, also started her internship and, in addition to guiding various children on an emotional level, will also develop a project for the older children about identity and their vision of the future. In addition, there were also four enthusiastic students from Ghent University for an internship as part of their master's degree in Pedagogical Sciences. Anna Vanderkappellen and Clara Coppens provide support in the project at the school in Huancaro and Louise Verbinnen and Celisa Declercq in turn in San Jeronimo.
We are also very happy with the arrival of trainee Andre Lopes Fernandes from Brazil. Together with the team, led by Gilmourd, he will develop a project at the school in Huancaro on creating more awareness and taking better care of the environment.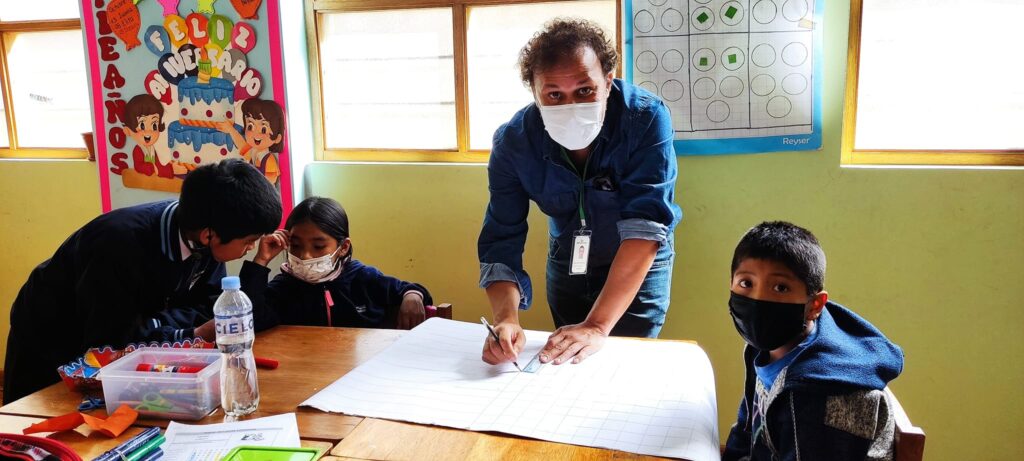 We also received volunteer Els Noppe from Belgium who enthusiastically set to work with the primary school children on basic computer skills and developed a nice series of lessons on this.
In our next newsletter you will be able to read all about the wonderful results they all achieved and their great support at the projects in San Jeronimo and Huancaro.
Are you also interested in volunteering in Peru? More info here or contact us at info@ananau.org.