Adolescents preparing for higher education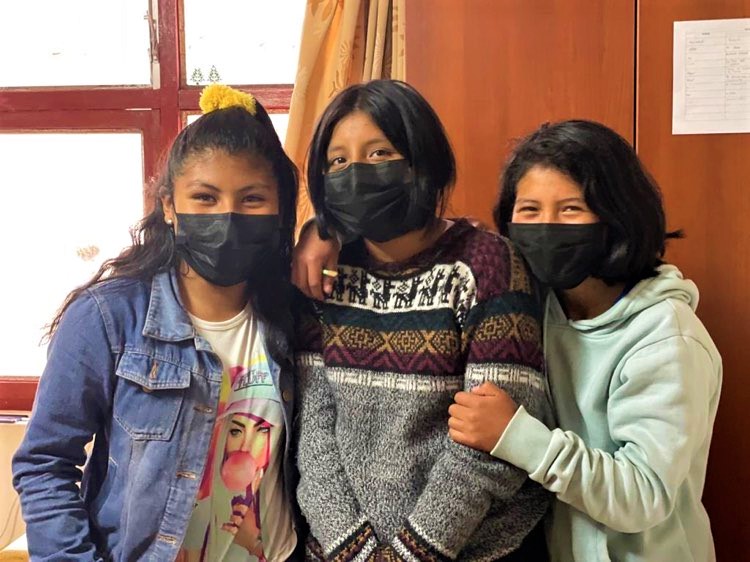 Throughout the many years that we have been involved in the project work of Añañau, we have seen many children grow up. In the group of the oldest children, many are already in secondary education and several of them are already looking ahead to the future. These students are now in the last or penultimate year of secondary education and are preparing for further studies. For most of them it is already very clear what they want to study and what profession they would like to pursue.
The preparatory academy
Suri, who will be finishing the fourth year of secondary school in a few weeks and who really wants to study medicine, has already been to a preparatory academy during the afternoon this school year. This is often the case for students in the last years of secondary school (there are only five years of secondary education in Peru). They then no longer come to the project in the afternoon to do their homework and receive extra help, but go to an academy where they can prepare more specifically for further study and the entrance exam. We do this in Añañau because a difficult entrance exam has to be taken in Peru for every higher education course. Both for a study at the university and for another course at a (technical) college. For children who go to a better private school, this is often not a problem at all, but because the children of the project go to local state schools in the morning, where the quality of education and infrastructure are greatly disadvantaged, this is hardly feasible because they are being insufficiently prepared. Because of the support and remediation they receive in Añañau, such as the extra lessons in mathematics, they have a much better chance and we try to increase this even more by participating in the academy where they are prepared even more specifically with the necessary subjects for the training they want to start.
Educational projects and extra tutoring
The adolescents of this group have also come to the project for extra days throughout the semester to participate in the maths lessons that we provide with a specialized teacher, even on Saturdays. In addition, we also worked more intensively on other important subjects and we did various projects on themes that are very much in line with their age. For example, there were workshops on sex education and relationships, as well as on identity. Looking for their own identity and their vision of the future, but also about their cultural identity and the appreciation and importance of the culture and traditions in which they grow up.
Besides Suri there is also Carla who would really like to study psychology and Belinda who wants to go for law. And Luis, Edgar, Estefani and Flor are also gradually working on this. It is a bit more difficult for them to fully assess what they are good at yet, what their interests are and what profession they would like to practice. That is why, together with an applied psychology intern, we started a project for the group of the oldest children called 'Proyecto de Vida'. In doing so, they look for themselves and how they would like to shape their future. In the next newsletter we will tell you all about this very meaningful and beautiful project!