Traineeships and cooperation with local students
Añañau does not only receive abroad students during an internship at the projects in Cusco, but also works together with several faculties/courses from the National University of Cusco. Students come to do voluntary work as part of their course to serve a local good cause such as Añañau's association, and we also work closely together for guiding trainees during an applied traineeship at Añañau where the students can be involved, learn, improve their professional skills and share their own knowledge and experience with the organization making an impact and for the benefit of the local disadvantaged communities we work with. Within the frame of the Sustainable Development Goals, the so-called SDG's or ODS, and the Agenda of 2030 we find it very important to be exchanging with and to stimulate the participation of local young people and the universities towards making real changes and to be able to learn from them as well.
During the last quarter of 2022 we carried out 2 projects in coordination with the Añañau professionals at the San Jerónimo headquarters; sexuality in adolescents, prevention of gender violence and self-esteem and cultural identity.
Our communication for development interns Mirxa Gabriela Sierra Yáñez and Stephanie Cruz from the San Antonio Abad National University of Cusco carried out these projects successfully with the group of the children from 9-12 years old and with the oldest group of adolescents, generating a lot of awareness and interest on these issues in the children and adolescents. And also this month of January they will continue strong this great work.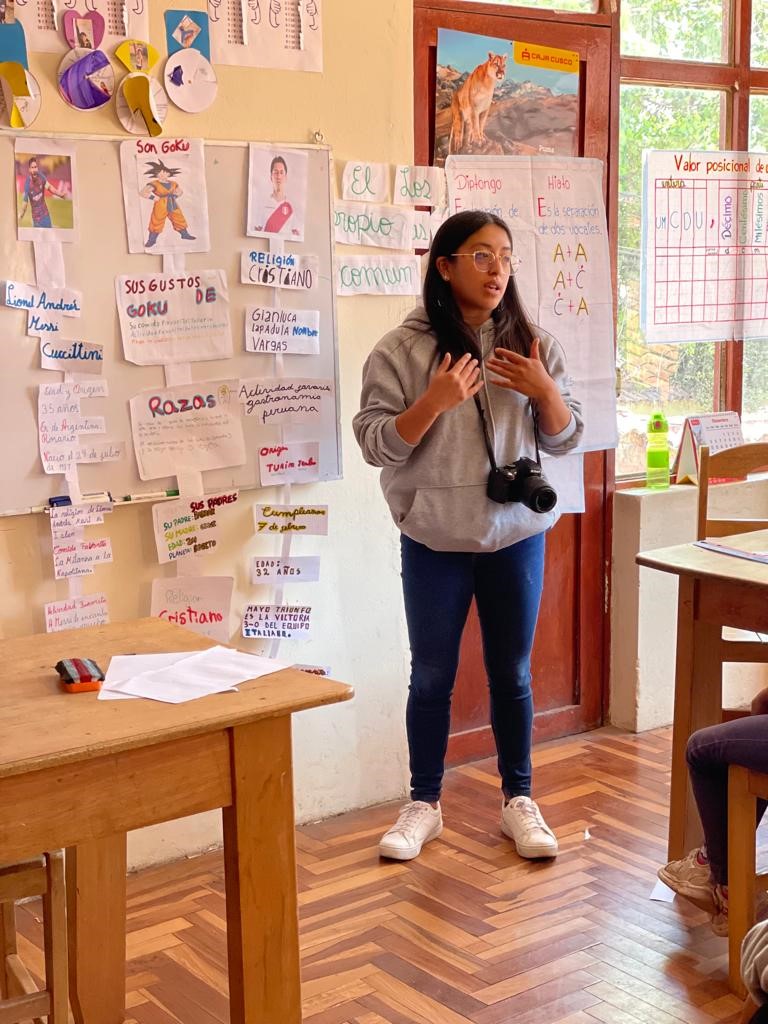 They also have been very much involved at the project of Añañau in the Huancaro school. There they have been supporting the environment project we implemented through documenting the whole process and with communication strategies and activities they set up with the pupils of the school.
Thank you Mirxa and Stephanie for all your dedication, involvement on so many levels and wonderful contributions!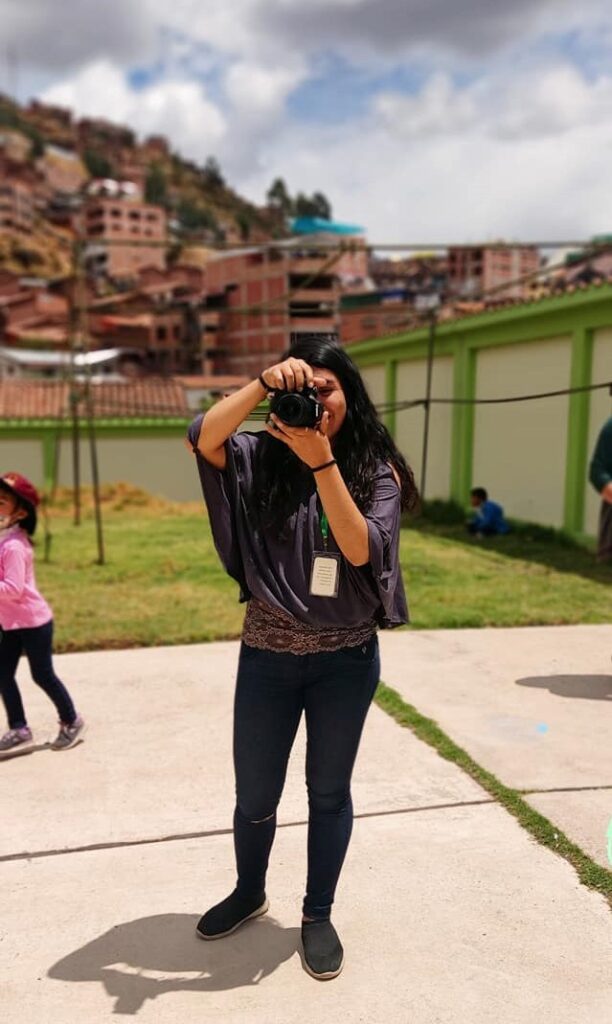 These coming months we will receive the fine support from Psychology and Political Sciences students. We are already very excited to be cooperating with them!