Lizveth graduates in higher education
Inspire and empower!
We ended the month of March with good news, Lizveth the first student of Añañau graduated proudly and with great joy her study in higher education. Lizveth was in our organization from the age of eleven untill the end of high school, and then Añañau, with the help of Stichting Lamp, was able to continue supporting Lizveth in her higher education, After many years of effort on her part, she was able to complete her degree and receive her title as an official tour guide. We are very proud of her and her effort.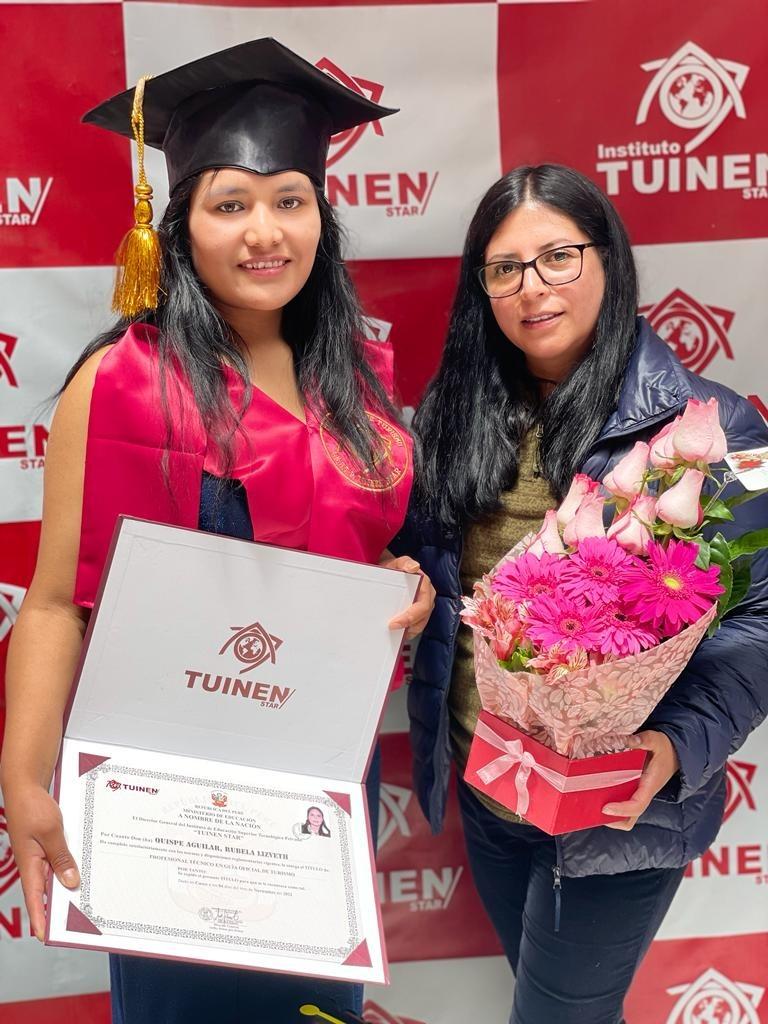 One of the questions Lizveth asked herself at the end of secondary school was to continue her studies. After considering several options, she decided to go for the training of Guide in Tourism. It was an important decision that took her time and reflection and she finally chose this as she loved the English language and wanted to get to know other places.
Almost three years have now passed and Lizveth has finally graduated. It has been some very intensive years on her way to earn her tour guide title. During this study time, she followed courses in history, mathematics and administration related to her career, among other things. She finished each semester with excellent grades that filled herself, the organization, and her family with pride. In addition, during these years she completed a series of compulsory internships that prepared her to practice her profession, allowing her to grow in taking responsibilities and professionalism.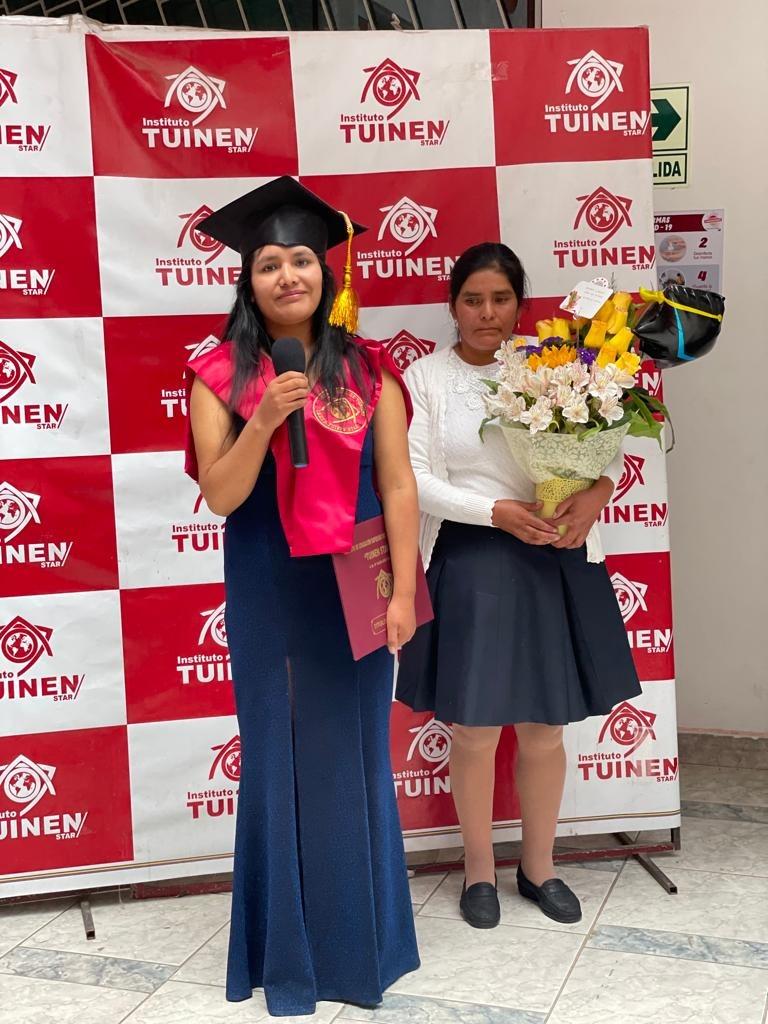 One of the courses Lizveth liked the most was administration and she therefore wants to dedicate herself to the reservation area in a travel agency or hotels when she steps into the field.
In addition, Lizveth has been supporting the organization since March 2022, she comes to help voluntarily from Monday to Friday during the homework assistance for the younger children to give something back to the organization for the help she received herself and out of mutual support and appreciation.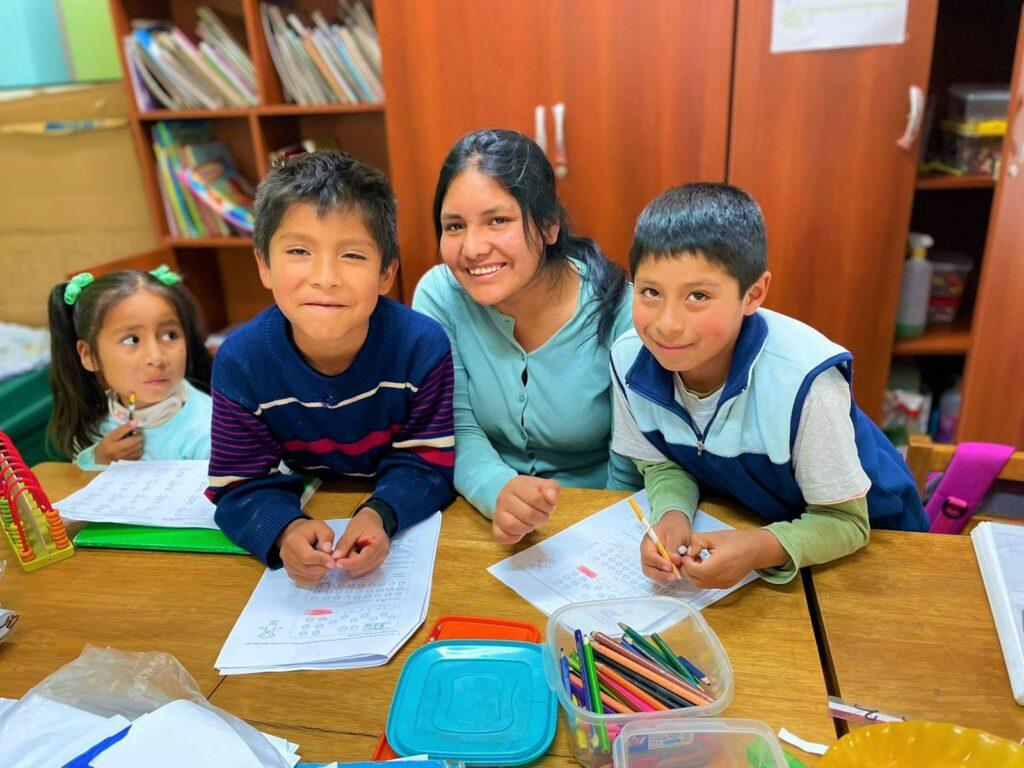 For Lizveth, it has been a path that has helped her grow up and see a different reality. Being a professional and being able to practice a decent profession will help her improve her economic situation and thus help her family and be a strong example for her siblings and the other children on the project and in her community.
"There is no limit to what we, as women, can accomplish." (Michelle Obama)
Lizveth notes that studying in an institute has been an extraordinary experience, allowing her to work and get to know new places and people. Now she wants to look for work in her area, as the peak tourism season is about to begin. However, due to the current political and social very serious crisis in Peru at the moment and the chaos this entails in society, about 80% of all reservations in tourism have been canceled and there is hardly any employment in this sector. But Lizveth doesn't give up. With the help of Añañau's team, during the times Lizveth is present on the project this month, we are deepening with her different aspects in order to prepare even more for finding a good job and making useful use of this period of impasse. For example, we have practiced with Lizveth on drawing up her CV and shaping this content properly, looking for decent jobs at the moment that will enrich her CV and where she can gain good professional experience and on practicing conduct a good job interview. These are matters that unfortunately do not appear in the curriculum in the higher education programs here, and that are nevertheless extremely important. Lizveth has already been able to carry out some good applications and has even received job offers what made her start her first job at a very well classified company.
As an organization we believe that being able to complete a higher education course opens many doors that help to break out of the circle of poverty. We would therefore like to thank Stichting Lamp exceptionally for supporting Lizveth during all these years and for moving towards a better future together with her. We as an organization will continue to support other children by helping them to improve their educational deficiencies, stimulating them in their development and entering into new opportunities with them to enable an education in higher education.