First adolescents to preparatory academy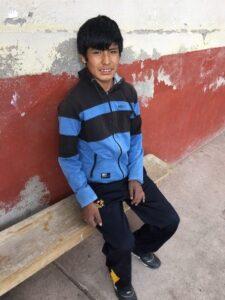 After all, many children and young people are kept away from school to work or to help in the household or on the field. It is about investing in the long term in addition to meeting the basic needs of the day. By entering into a dialogue and by means of consultation, we have already worked together with the first two families in the past year to prepare their oldest child for further study. In addition to sensitizing the family itself, we also supported the youngsters in their secondary school careers, remediation and deepening until eventually orienting towards the choice of a further study. With the youngsters and their families, they looked at their interest(s), capacities, preparation and study possibilities depending on the supply of courses and the organization of higher education here in Peru (technical education or university). Lizveth and Jorge are the first two youngsters of Añañau who will complete secondary school this academic year and who will be supervised during their studies in higher education.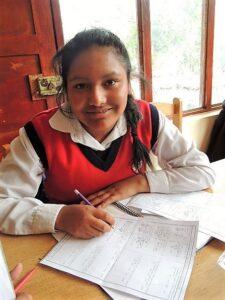 To make a chance at the entrance examination for any degree program in Peru, they should prepare for this during the final year of secondary education by following extra lessons during that school year at a preparatory academy. They normally go to school in the morning and in the afternoon, they take part in the lessons of the academy. During 2017 the registration for these two youngsters already took place and from January 2018 they started the first cycle. Añañau supports, supervises and follows these young people during this preparation and attending classes at the academy, as well as during their further studies when they pass the entrance examination. The costs of the preparatory academy, as of the actual training afterward, are also supported by Añañau (This would not be feasible for families itself). the family also contributes to this according to their possibilities so that there is a shared responsibility and involvement in the school career of their child during a further study. Añañau provides an extra fund for this, and the income from the meters and peters will be specifically used for further education for each child from that moment onwards. Since these are the first young people to take this step together with the organization, we will closely monitor this entire process, evaluate and adjust it when necessary as far as possible.