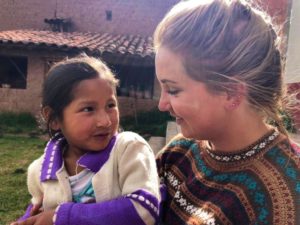 With the whole organization, we are very excited to introduce you our new team member in the coordination Joy Meesens! Joy recently completed her education as a primary school teacher at PXL University in Hasselt. She decided to return to Cusco after her internship in the project to assist us in the team and in the project operation of Añañau!
With her experience and background in education, Joy will support the project in terms of content and contribute to the educational programs. Besides, she will be responsible for the project coordination and the support of volunteers during their stay in the project.
Joy is already very happy to be back in Cusco and very excited to get started! We are, of course, very happy that she is back!