Scholarship for Lizveth in higher education
After years of attending the project, the time has finally come and Lizveth is the first young person to start further studies in higher education. Lizveth is one of the oldest children and has been coming to the project for years to receive help with her homework and to participate in the educational activities. Her start at higher education is a beautiful achievement as well for Lizveth as for the project of the years of work we have done to help Lizveth advance in her school career. By giving her a chance in higher education now, we hope that this way Lizveth can break the poverty circle for her and her family in the future.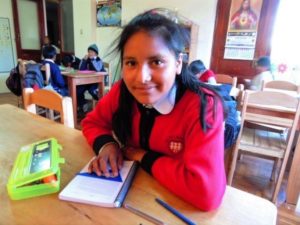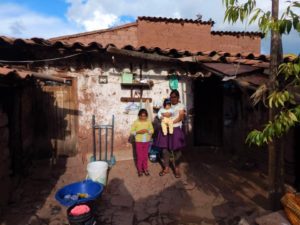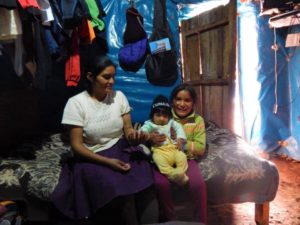 Lizveth comes from a very poor and disadvantaged family from San Jeronimo. There are many families living in San Jeronimo who come from remote mountain villages or indiginas communities and have come to live in San Jeronimo with the hope of a better future. Many of these families suffer from great poverty and the degree of illiteracy is very high. Lizveth's family also comes from a village in the mountains. In 2013, they decided to leave their village and move to the city in search of better economic opportunities and better living conditions for the family. They left their further family, their homes, their customs and traditions and the little that they had behind them. In their village they mainly spoke Quechua, the ancient language that is still spoken in the Andes alongside Spanish.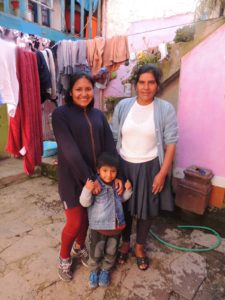 Lizveth lives with her family in a small and shabby house within walking distance of the project, which they share with some other families. Her entire house consists of only 1 room, for cooking and sleeping. There is not much room inside and there is a small kitchen where her mother prepares a sober meal every day of what they can get. There is also no hot water and there is no bathroom. They have a simple toilet (a hole in the ground), and that's it. That is why they usually wash themselves with cold water in a large tub on the patio, even though it is often very cold. Although the family lives in difficult circumstances and the space is very small, the mother does her best to keep it clean and tidy and make it a home for her children.
Lizveth has a large family. She has one younger sister of twelve years old, Marisabel, and two brothers. Percy is sixteen years old and her other brother Luis is only four. Marisabel and Luis also come to the project every day.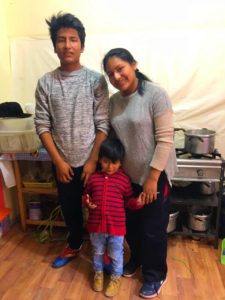 Lizveth's parents are farmers and have not studied. Both have only finished a few years of primary school. Lizveth's mother usually speaks Quechua, but can also understand and speak some Spanish. She is very sweet and tries to take good care of her children. At the moment she does not have a permanent job and she still has to take care of her Luis a lot. Sometimes she makes a little extra in a restaurant where she helps cook or do the dishes. Lizveth's father is a farmer and now works as a taxi driver. He has to rent his car, so he can only earn enough to feed his family. That is why he is almost never at home.
Due to the limited financial possibilities of the parents and because they have hardly received any education themselves, it is very difficult for them to support their children in their development and school career. That is why Lizveth and her younger brothers and sister come to the project from an early age so that they can get help with their homework and the difficulties they encounter at school. Without support, Lizveth's family would never be able to pay for higher education. That is why Añañau assits them in this. By offering support (preparation, orientation, study choice, etc.) and with financial support, Lizveth was able to prepare herself for her further study at a preparatory academy last school year and since January she has started her further study in Tourism at an institute for higher education. Through Añañau she received a wonderful scholarship for her study from the foundation Stichting Lamp from the Netherlands, which makes it financially possible for her to complete her 3-year course completely.
Lizveth has chosen to study Tourism, which will offer her many job opportunities in Cusco afterwards. She started with great enthusiasm in January and is doing very well. She is very proud that she got this chance from Añañau and from Stichting Lamp!