Inti Raymi and the celebrations of Cusco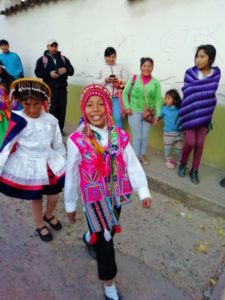 Like every year in June, it's the celebration of the city of Cusco. The activities started with the typical dances of all schools, institutions, universities, private and state institutions until the arrival of Corpus Christi on June 19, the day on which all the saints and virgins of the different districts of the city go in procession to the main square Plaza de Armas from the city of Cusco. In the meantime, there is a gastronomic market in the vicinity of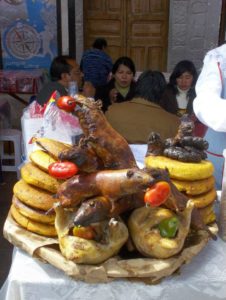 the main square with typical products of the city. Here the traditional main course Chirihuchu is prepared. This is the typical dish of the city of Cusco, which means cold ají (chili pepper) in Quechua. It combines food from the time of the Incas and from the colonization with ingredients from the coast, mountains and jungle of Peru, making it the star dish of the cuisine in Cusco.
On 24 June it is the Festival of the Sun or Inti Raymi (in Quechua). That festival was known to the Incas as the festival of the Sun in which the Sun God Wiracocha was worshiped. Inti Raymi was by far the most important celebration every year in Tawantinsuyo, the empire of the Four Winds or the Inca empire, which based its religion on the sun cult. On June 24 the solstice or winter solstice is celebrated, the start of a new Solar Year.
The children of Añañau also participated in the celebrations of Cusco, also in their respective schools they have prepared activities such as typical dances of the city to greet Cusco during the festivities.
In Añañau the children organized and made a fashion show with dolls wearing typical costumes from the dances of Cusco such as Cholo Q'orilazo and Turpuy. They also made a small theater with the puppets about the myth of Manco Capac and Mama Ocllo during the founding of the Inca empire. In this way we paid tribute to the city of Cusco in Añañau.