Great news from the North!
Music@theCasino fundraising event of vzw Qué bonito!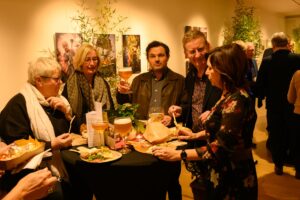 On Saturday the 23th of November 2019, the fourth edition of Music@theCasino took place, the fundraising event of the Belgian non-profit asociation Qué bonito for the benefit of the project of Añañau in Peru. This wonderful musical event was made possible by the enthusiastic cooperation and presence of numerous friends, family and many loyal volunteers and sympathizers.
In addition to the beautiful musical program, there were also many delicious snacks included and the guests could enjoy tasty regional beers, selected wines and much more.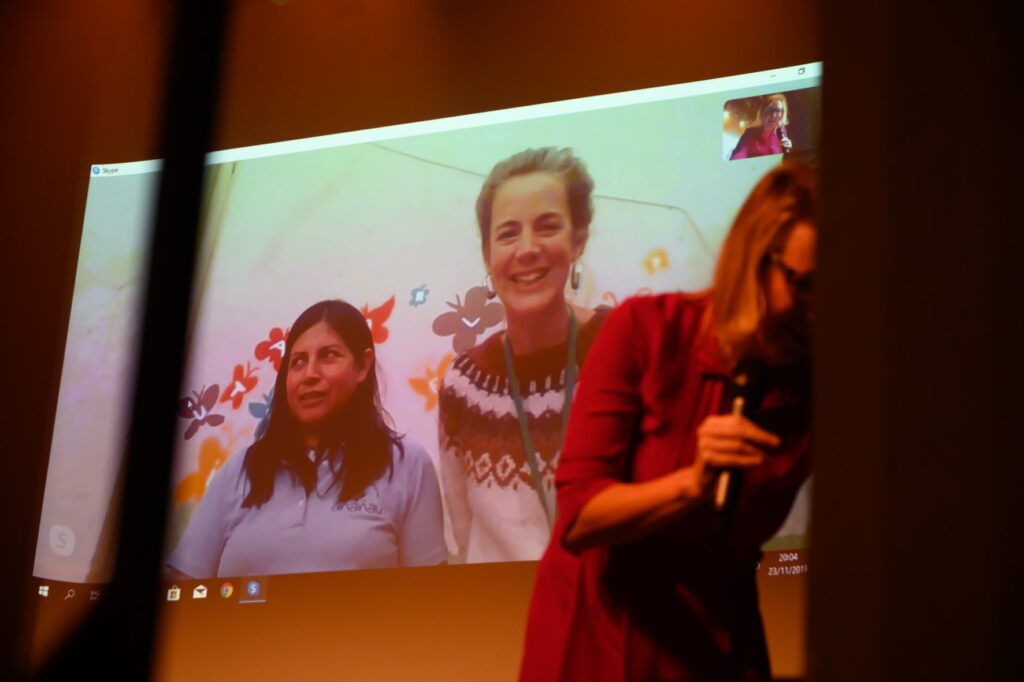 Before the start of the first concert, a live Skype conversation was conducted with Ellen and Sadith, the founders of the project, in Cusco via a direct internet connection. Some children had also prepared a beautiful traditional dance and a song and stole the hearts of those present who could follow everything on a big screen.
After this it was time for Polly et les Quatre Snaar, 9 enthusiastic musicians on 3 ukeleles and a banjo supplemented with a rhythm and wind section performed some covers of well-known songs in a very original way and provided a first musical highlight.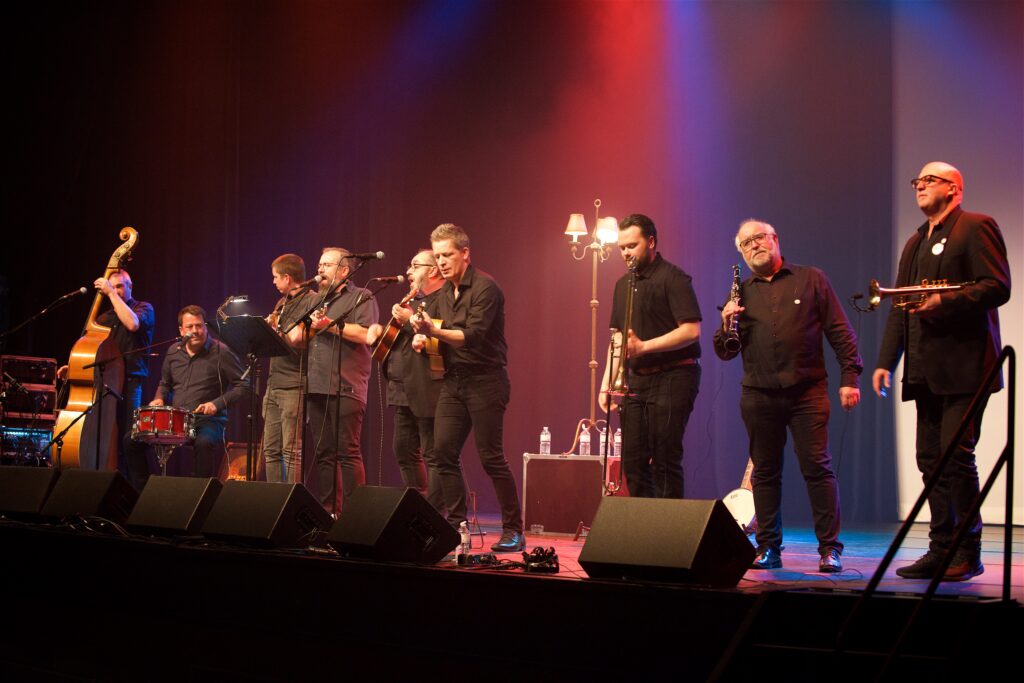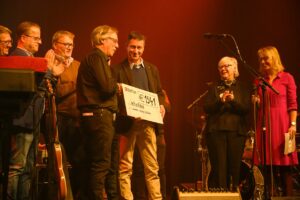 After the break, the organization received a check from the Sweet Valley Sailors from Zutendaal, who took all kinds of initiatives during the past year to raise a beautiful fund for the project.
As in previous years, the Palmers family also made a wonderful gift.
Chairman Jos Bosch thanked, on behalf of the non-profit organization Qué bonito!, all sponsors, employees and attendees who made this benefit event possible.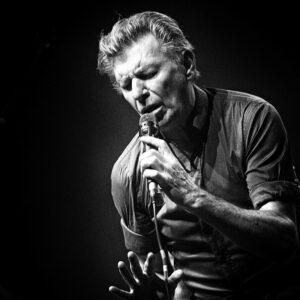 During the second concert, Paul Michiels and band set the theatre on fire with a number of well-known songs, but also provided intimate moments with several beautiful sensitive ballads.
When going home, everyone present received a little bag of daffodils, donated by the Genker Plant Center, as a gift.

On behalf of the entire Añañau team and all the children, we would like to thank everyone very much for their contribution to this wonderful event, for all their support and for being present. It means a lot to us that there is so much support and to see how much enthusiasm there is among the volunteers, attendees and everyone who helped!
For more pictures of the event, take a look here!

After this beautiful edition of Music@theCasino, vzw Qué bonito commits itself to provide again beautiful musical program on November 21st 2020 in order to attract the sympathizers of Añañau to come back to this benefit event and to raise funds for the project of Añañau in Peru.
Music for Life 2019!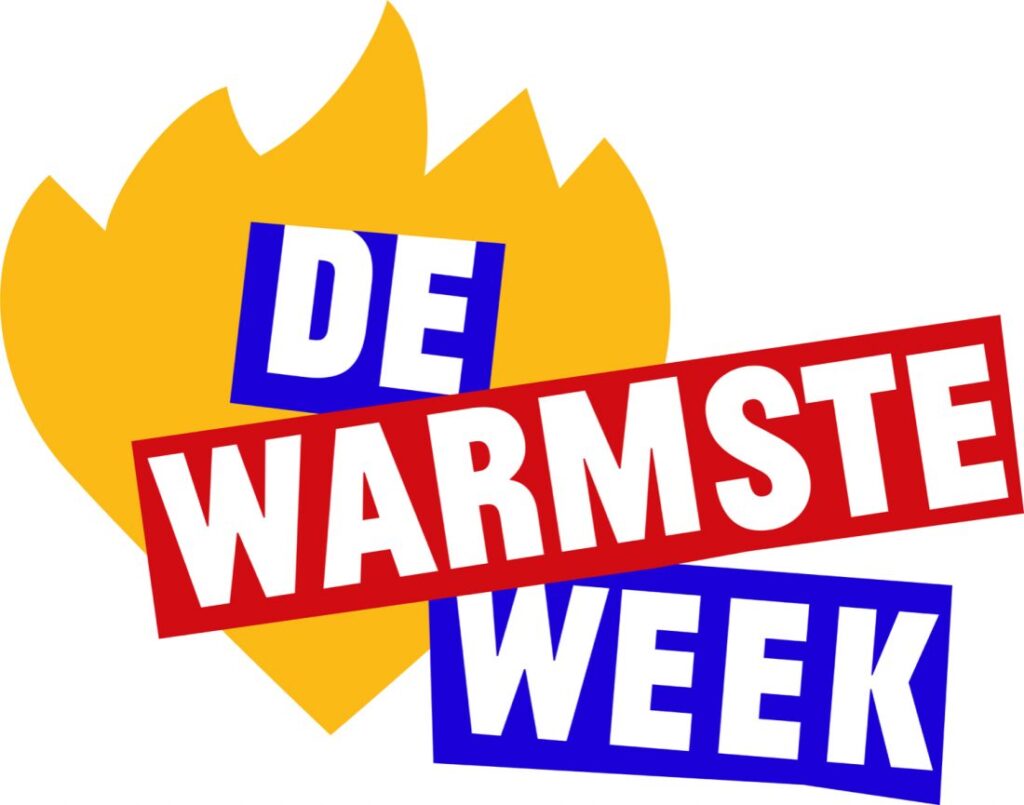 Also this year there was the Warmest Week event of Music for Life from December 18th to December 24th 2019 where many great actions were taken to highlight and support the work of the project of Añañau in Peru via vzw Qué bonito!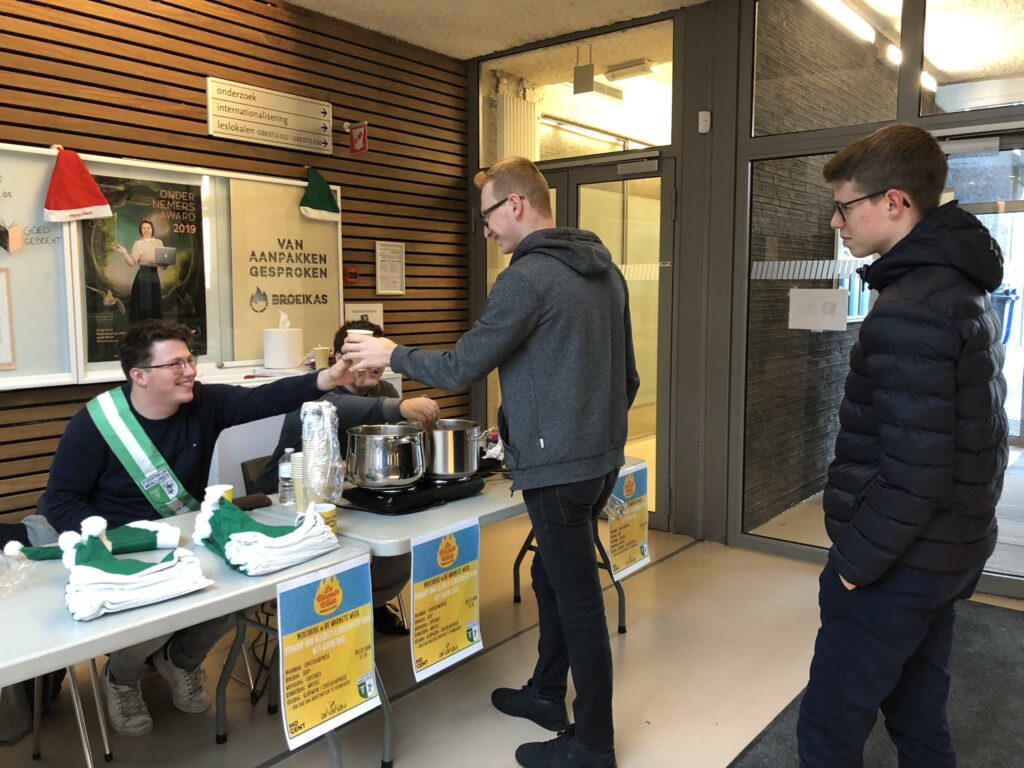 For example, the students IT of the university college Hogeschool Gent organized the sale of all kinds of delicacies and they made a lot of advertising for Añañau at the faculty. Thank you very much Joeri Van Herreweghe and all students for this fantastic action!
There was also the wonderful initiative of Tobias Verbruggen and Marlies Vandyck of design and communication agency HiPPO, who enthusiastically set up a temporary online pop-up shop in benefit of the project. Here they sold self-designed pulls, t-shirts and other hip accessories.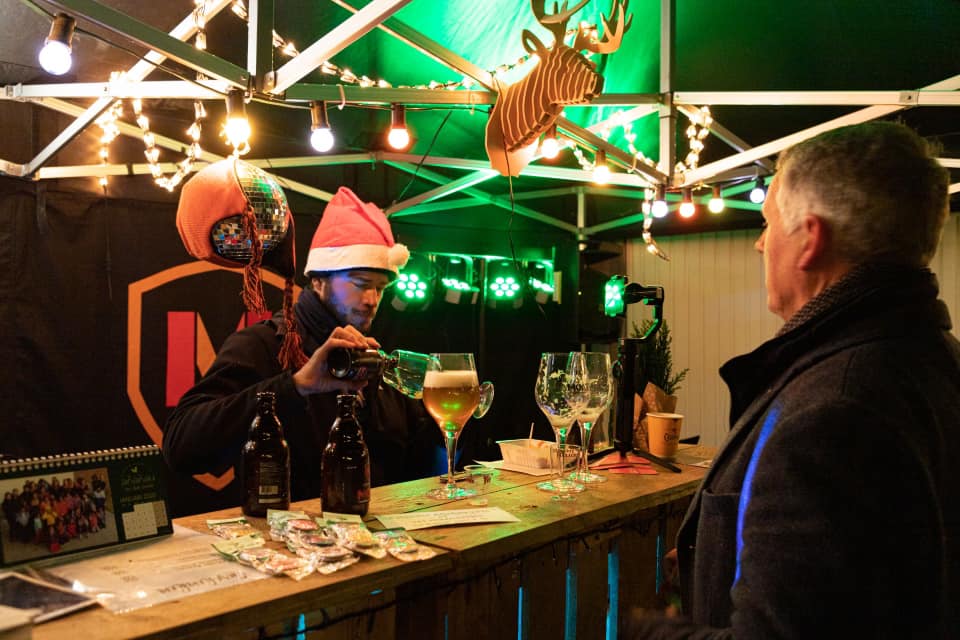 Loyal supporters Leen Ruysschaert and Ruben Desmidt from Bruges had joined forces again this year and once again organized their fantastic Garage Christmas Market for Life, a wonderful neighborhood party with neighbors, family and friends. It was a great evening with many tasty snacks and drinks, a fantastic turnout and a lot of warmth! In addition, they also had a stand for Añañau at the Midwinterfeest in Bruges on Sunday December 8th.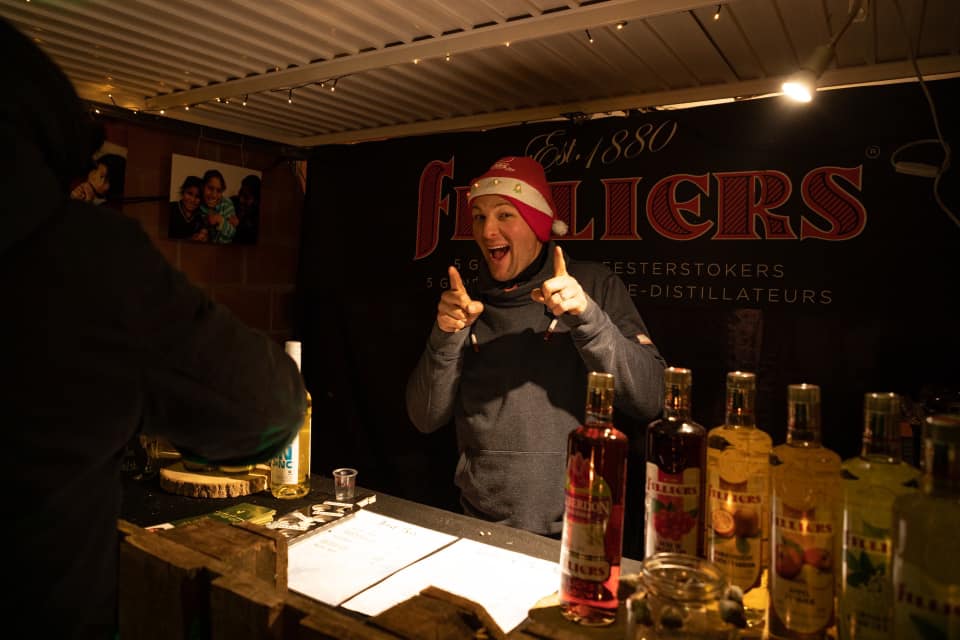 Many thanks also to Tine Corthouts for baking with love and warmth delicious home-made cookies again for Añañau for Bree and surroundings!
Furthermore, many sports enthusiasts ran the Warmathon somewhere in Flanders and several people requested a warm record for the project: Franne Schepers, Jo Pluymers and Michelle Mondelaers, Louise Van Rossum and everyone who participated!

On behalf of all the children and team members of Añañau, thank you to everyone for all your enthusiasm, your warm heart and (sporty) support! What a wonderful Warmest Week and Music for Life 2019 it has been! Much love from all of us!
Volunteers and interns come and go
Valeria
During the month of October, the Italian Valeria Fobelli traveled from Rome to Peru and joined the project for a month. Valeria is a lawyer by training, but is also very fond of children. With a big smile and a lot of enthusiasm she helped the group of the younger children. She assisted them every day in their homework with great pleasure and patience, playful exercises and other activities. Thank you Valeria for all your help and the enthusiasm you showed for the project! We miss you with the whole team and all the children and hopefully you will come back to Cusco again!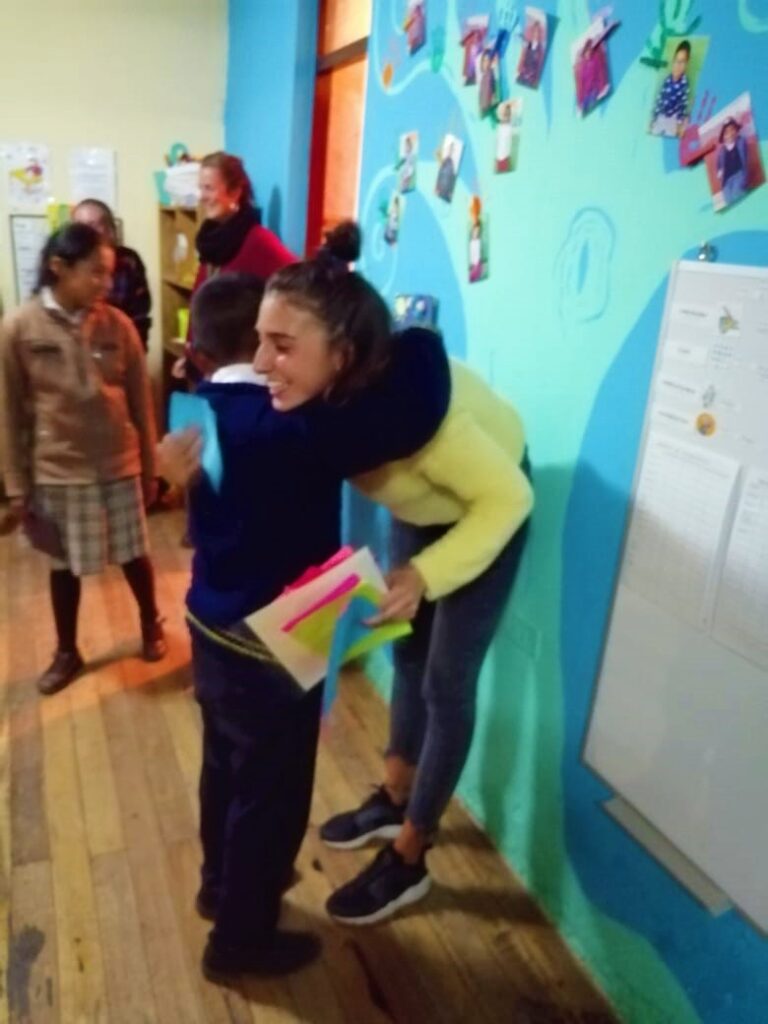 Febe, Silke en Lynn
As you could already read, from September till December we also received several enthusiastic students in the project for a foreign internship. Thank you very much Febe Vandenbroucke and Silke Decaestecker from Ghent University, who did an internship in Orthopedagogics, and Lynn Cauwels, Social Work student at Hogeschool Gent, for all your drive, beautiful achievements and support for the project. You have done a fantastic job and achieved very good results!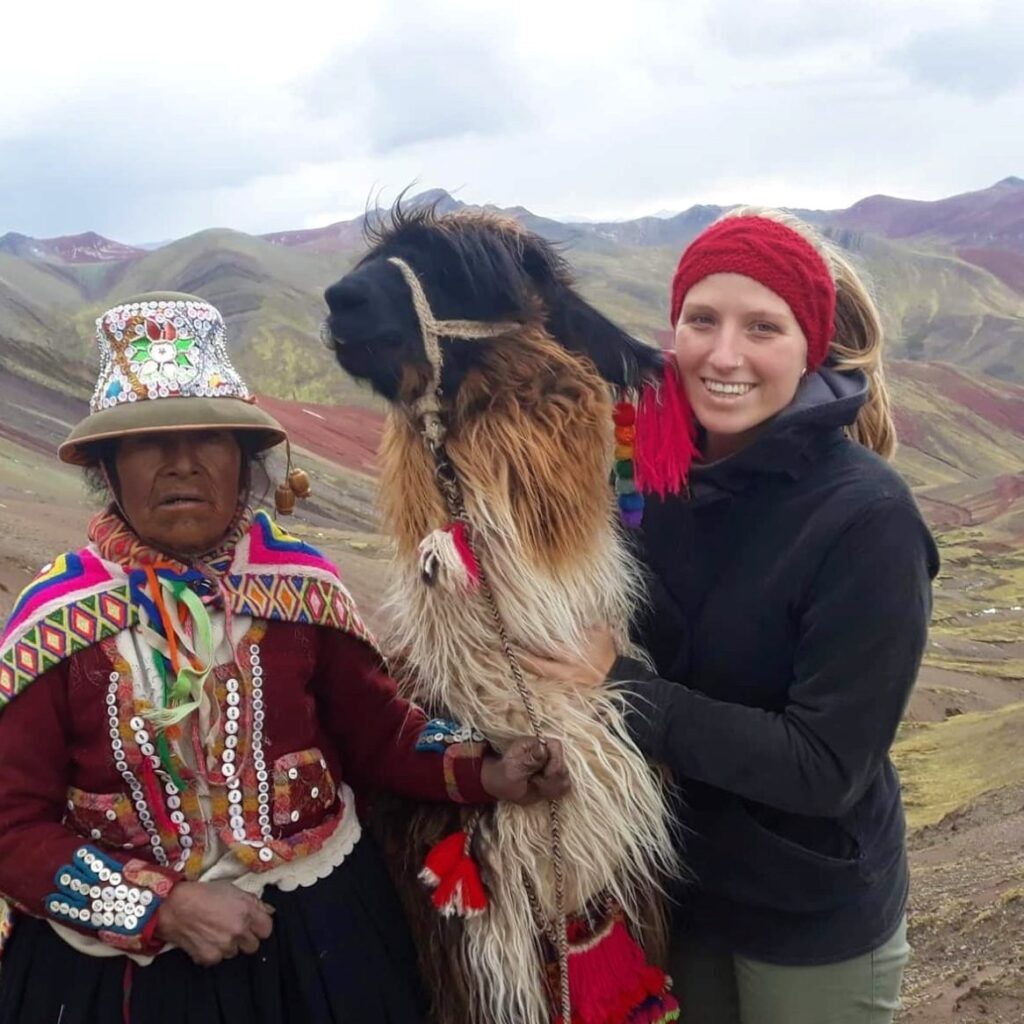 Is volunteering or an internship abroad in Peru really something for you? Then you are the person we're looking for! Info and contact via info@ananau.org