Celebrating the end of the holidays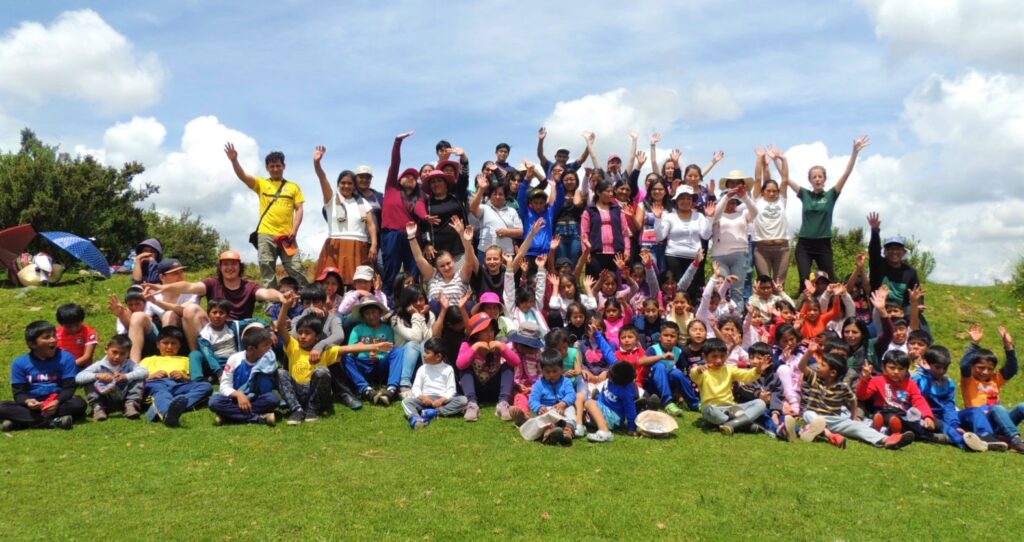 On Friday the 6th of March our annual excursion took place. This time for the first time with the participation of the two projects of Añañau, a wonderful opportunity to get to know each other. Together with the children, parents, teachers and volunteers from San Jeronimo and Huancaro we had the most wonderful day! We played many games on the field, had a lot of fun and there was a very delicious picnic at the end.
It all started a little earlier than usual, because we had to drive about 40 minutes to the destination by bus and take everything with us. Everyone was looking forward to it from the first step on the bus. It seemed to be a beautiful day, we were bringing delicious food and the children were very enthusiastic!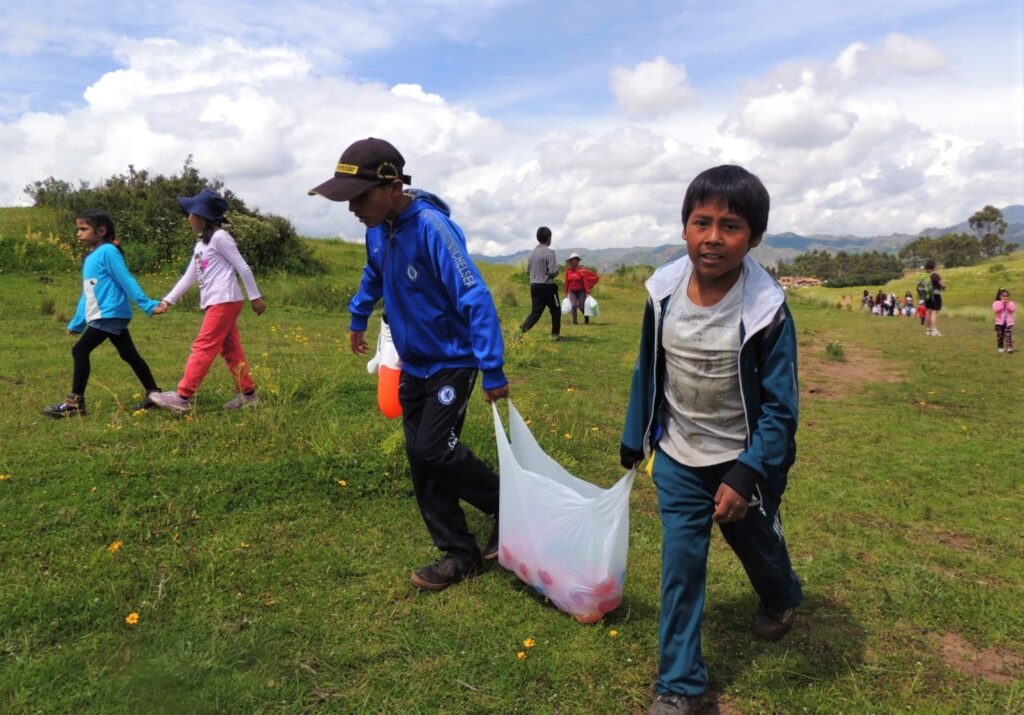 After the 40-minute bus ride, both projects came together to cover the final meters to the location. It was a bit heavy because of all the water and food we had with us. But we worked well together and arrived safely and happily. Even the children helped.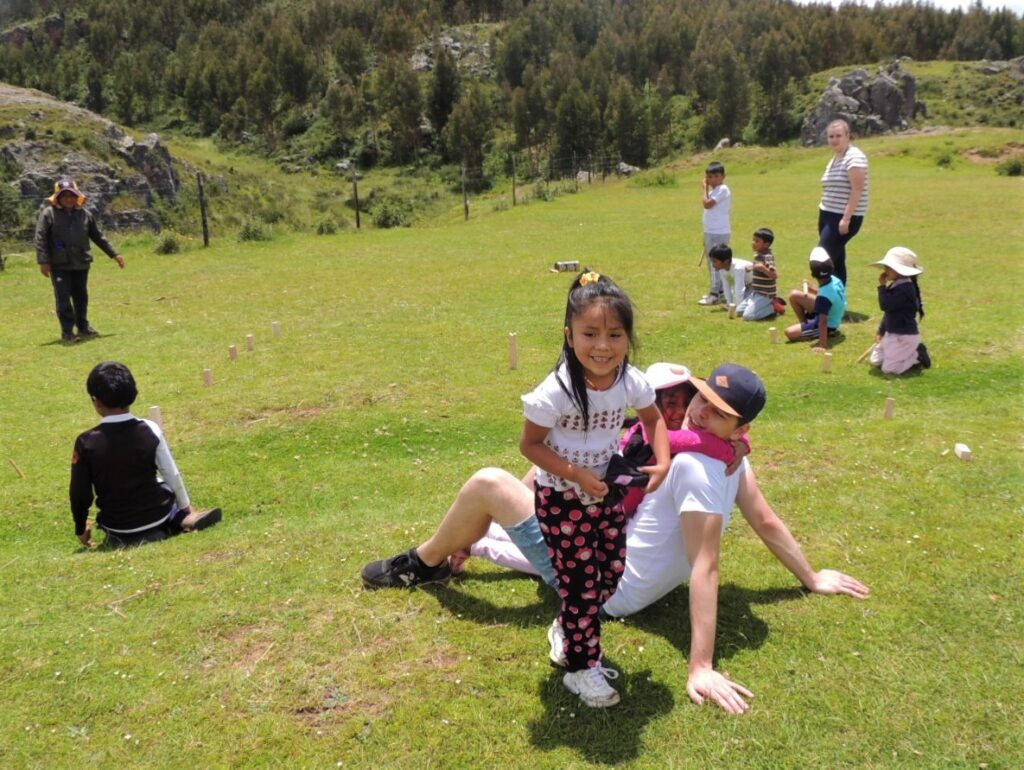 Then it was time for games. What was on the menu? First an ice breaker to get to know each other better and then football, the Viking Kubb game, dodgeball and volleyball. Everyone participated with great enthusiasm. We all ran and played a lot and safely. Volunteers were jumped around the neck by the children, parents fell while trying to play football. There was even music to which some spontaneously started dancing.
We had to wait a while, but then the moment was finally there. What the children were most looking forward to: celebrating carnival. In Cusco this is done with a lot of water and foam. So we did that too. Water games, a water balloon fight, you name it. No one has remained dry, but that did not matter, because our prediction that it would be a beautiful day came true. A few volunteers were even sun burned afterwards. Message of general use: cover yourself well with sun cream 😉.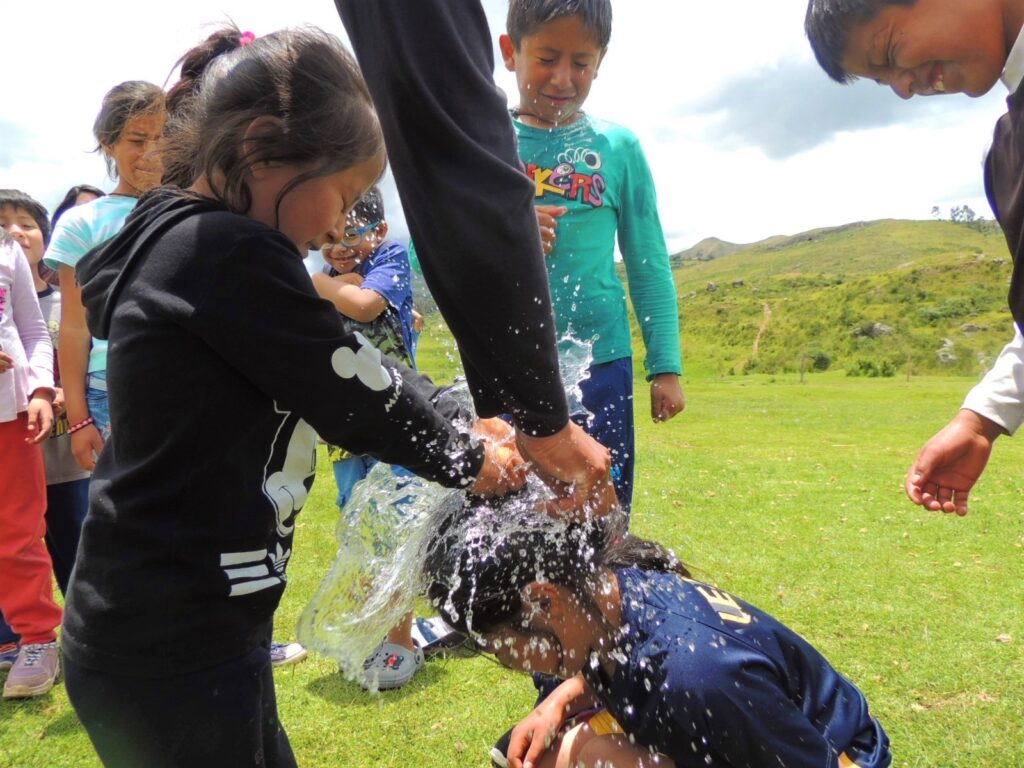 After all that moving and playing we were a bit tired. And do you know what gives energy? Yes, you guessed it: food! The day before the volunteers and teachers had done their utmost to prepare a delicious picnic meal for everyone. It was an outright success. The parents even provided chicha morada, a sweet drink made from purple corn. How delicious it was. Take a look at the pictures for yourself and tell us you won't get hungry.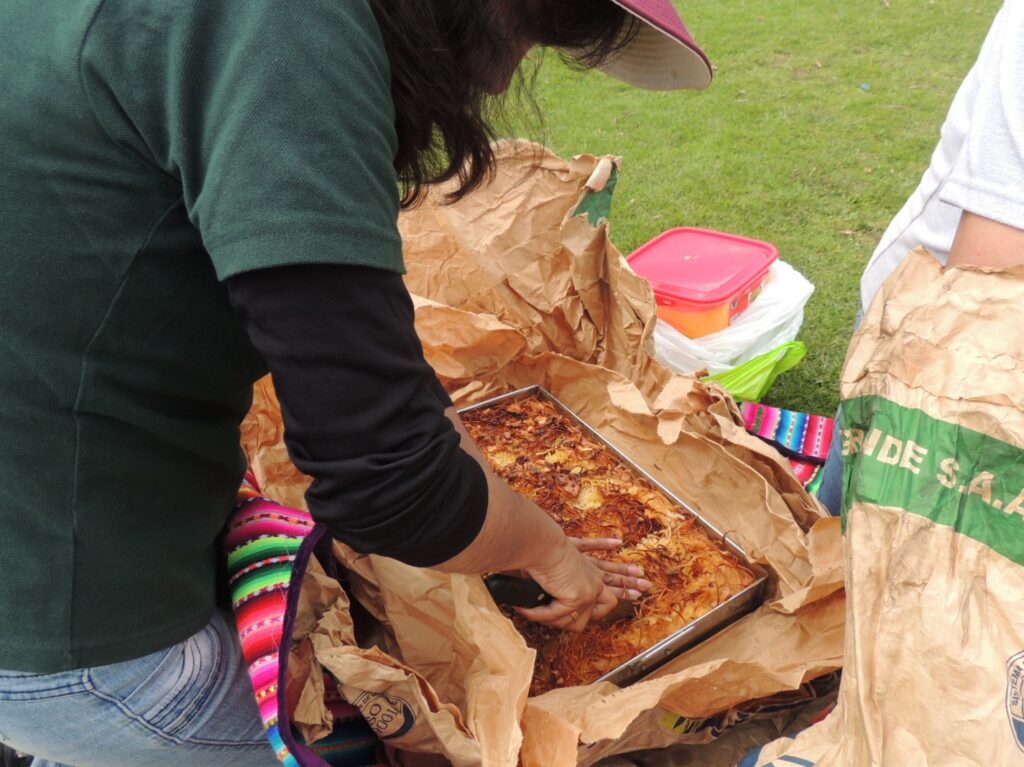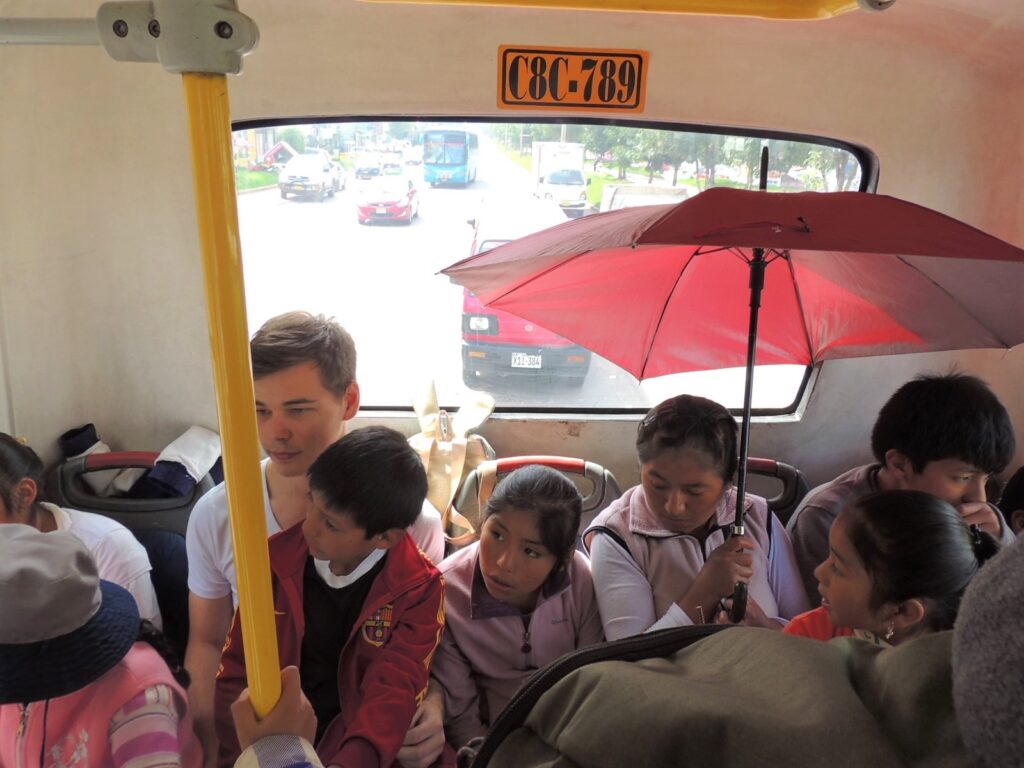 Clouds suddenly appeared during the picnic. A damper for the revelry, but luckely we could finish everything just in time. It was a quick clean up and we got back to the bus. During the hike back it even started to rain and hail. Fortunately, almost everyone had a raincoat or an umbrella. Once on the bus, the two projects said goodbye to each other. On the bus, the bad weather was quickly forgotten and the children sang "La Cucaracha" full blast while others, completely exhausted, successfully took a nap.
By half past three we were back and everyone went their own way. The weekend had started. But what a start to the weekend. A fun day full of movement, fun and good company. You can't think of a better way to end the holiday period and start the weekend. Thanks to everyone who was there. You made the day even more special and unforgettable. If working and learning is always so much fun, we don't want to stop.
Here are a few more pictures. Enjoy it!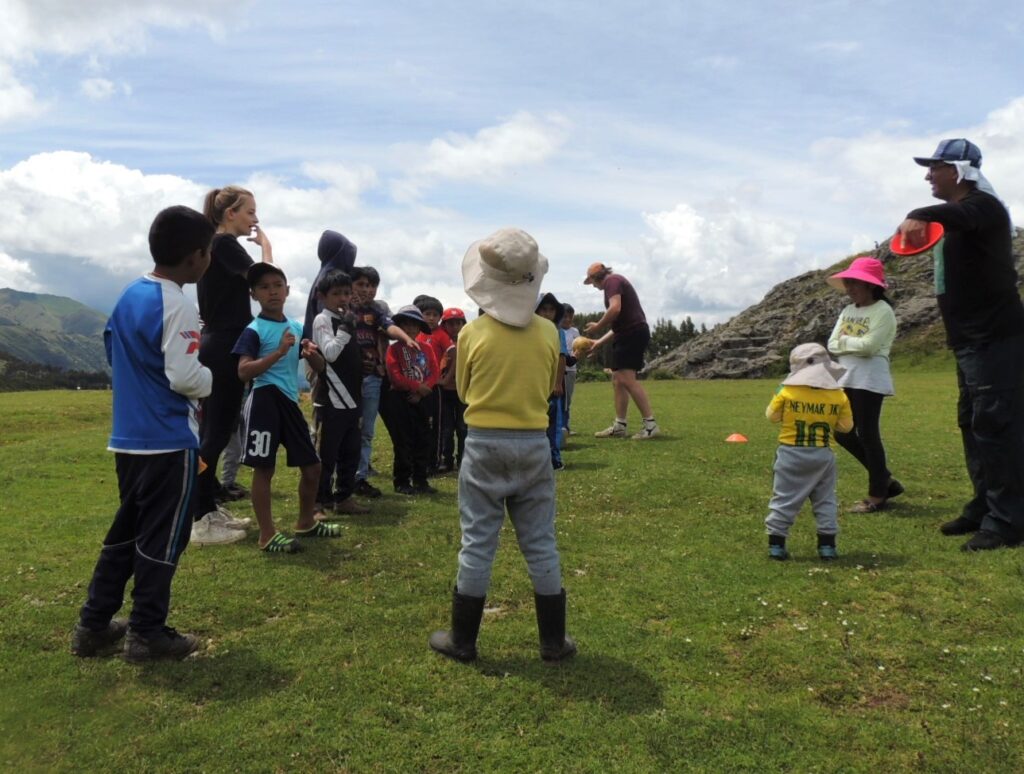 Text and photos by intern communication management Floore Lageschaar.