Thanks to all the support, we have now been able to hand over the first food packages. The families were very happy and grateful for this warm support. For each family, a beautiful package was composed of basic foods such as various packs of rice, pasta, oatmeal, lentils, oil, milk, canned tuna, biscuits and antibacterial hand soap. We also worked out a nice bundle for the children with extra exercises for every age, fun games and drawings for coloring. Since we also practice with the children every day on the proper washing of the hands and this continues to be very important, we have included as well the steps of hand washing with class doll Pepe and some guidelines as a reminder. And finally also a nice letter to all children of all the tutors and team members of the project to say that we miss them very much. Furthermore, this opportunity was also a good moment to see the different parents again and to follow up how the families are doing.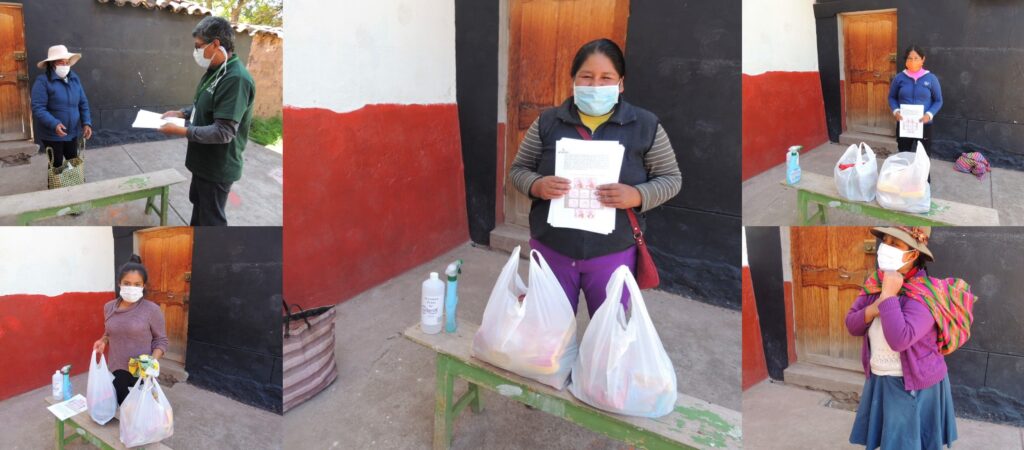 We were happy to hear that most of the families were okay making every effort to keep up. Of course, this situation is economically very difficult for them because they can no longer work because of the quarantine. So apart from the very small financial support they receive from the Peruvian government, they now have no income and no savings to use. Normally, the children also eat at school and receive a meal at the project. Because the schools and also the project are currently closed, this is no longer possible. Therefore, the extra support of the food packages was very welcome and a great help to the families and they were very grateful for this gesture. It was also good to hear from the parents that the children try to keep up with their schoolwork as much as possible through the radio and television broadcasts of the Ministry of Education. Most parents also told us that the children are really looking forward to returning to the project.
Of course we hope that the project can be reopened as soon as possible and that we can resume all activities. With the team, we remained in full action during the quarantine and we work on many things from home. Every week we hold several team meetings via a video call and we have also worked out a complete protocol with preventive precautionary and health measures for when we can get back to work with the children.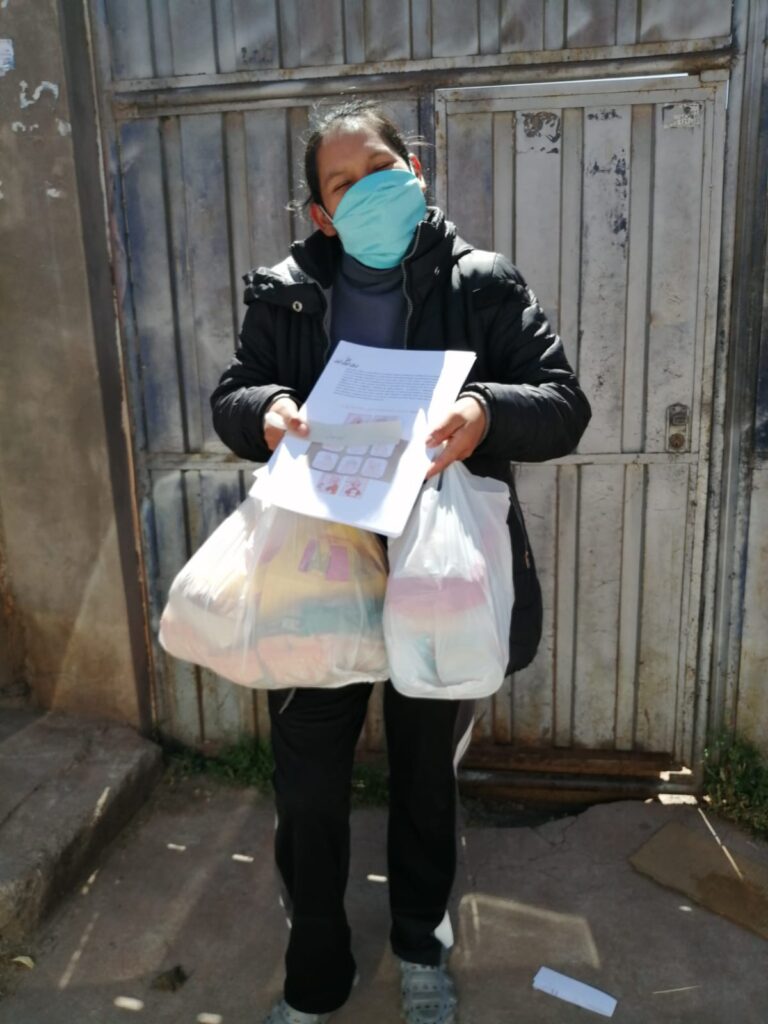 Last week we have also been able to hand over all food packages to the families of Huancaro and hereby the campaign was completely successful! We had to join forces and come up with a good strategy to get all the packages with the families, given the difficult situation the quarantine entails. But we succeeded and almost all 80 children and their families have now been able to receive a very nice food package and an educational and relaxing exercise bundle thanks to all the support that has come. Some families had traveled to their village or community in the mountains just before the lockdown and are staying with relatives there. We will keep and hand over their food package when they return.
Thank you very much to everyone who supported making this wonderful campaign possible! Thank you also to everyone from Intouch Global Foundation, Lamp Foundation and Rotary club Genk Noord for contributing to the action and supporting Añañau in this. All together you bring some light in these dark times. It is fantastic to see so many people involved and make it possible to really do something for all these families!
We hope you are doing well too and hopefully soon things will get beter for everyone. Once again a big thank you and love from the entire Añañau team and all families from Cusco!
#thankyou #covid_19 #donations #cusco #solidarity #añañau