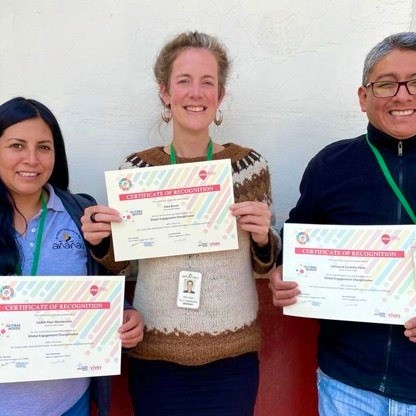 Happy #SDGs Birthday!
No poverty

No hunger

Health

Education

Gender equality

Water

Energy

Work

Industry

No inequalities

Sustainable cities

Responsible consumption

Climate action

Life below water

Life on land

Peace

Partnerships
On the 24th of September we celebrated the anniversary of the Sustainable Development Goals, the so-called SDG's. With everything that is happening in the world, at Añañau we are more determined than ever to continue our mission and to work together with our community for a better and more sustainable future.

Añañau is an organization that works to empower disadvantaged and vulnerable children, adolescents and families through sustainable education and development projects in Peru. Our main task is to support children and adolescents in education, skills and training, through empowerment and active participation.
The work we do with children and parents is focused on the 2030 Agenda for Sustainable Development and with it, the Sustainable Development Goals (SDGs), adapted to our local reality and with an impact in the long term.

During the week of the SDG's we also received the wonderful recognition from Vives university college as Global Engagement Changemakers. Thank you to Vives university college and the team of nutrition and dietetics for the wonderful cooperation and the initiative for this great project together with all the dietetics students that are involved. You make us help improve the quality of life of the families and children and make a positive change in the community!