A cheerful Christmas celebration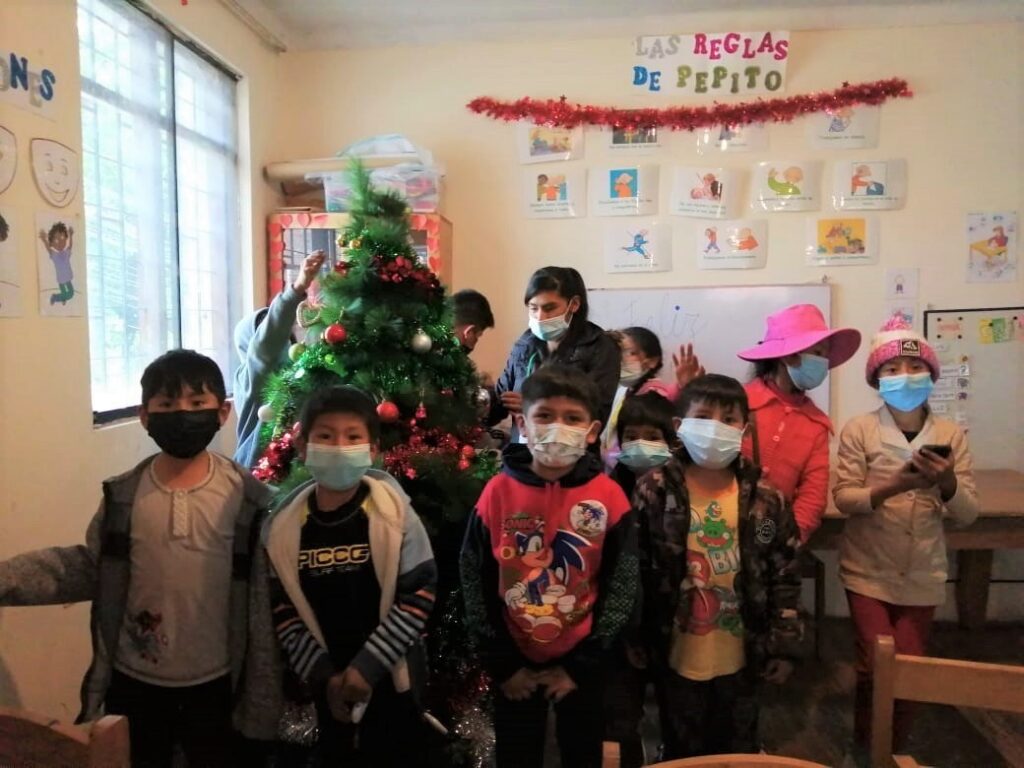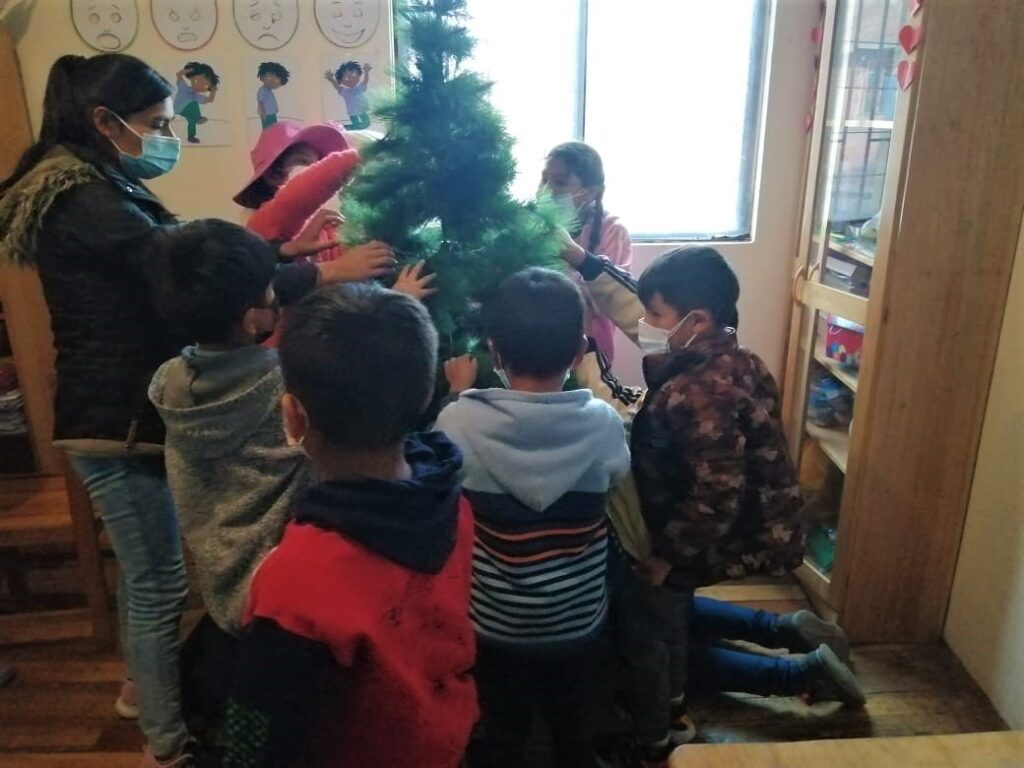 With great excitement, all the children looked forward to Añañau's big Christmas celebration! This annual tradition could now finally take place again with the whole group on the project itself. A few weeks in advance, the Christmas tree was set up together with the children and the classrooms were beautifully decorated. And when the lights can finally be turned on, the children are full of amazement.
This time the children of the project of Huancaro were also present and Christmas was celebrated together. They were also very happy to see the children of San Jeronimo again. Very beautiful Christmas carols were presented and according to tradition, each child also read their wishes for another child with a beautiful Christmas card that they had made themselves. This happened with many beautiful and sweet words and big hugs. Then it was time for the hot chocolate and paneton (sweet bread with dried fruit), which is typically eaten at Christmas in Peru. The highlight of the afternoon were, of course, the presents that were handed out. Each child received a beautiful surprise that we were able to give with the support of so many people! With this wonderful Christmas celebration we closed the year cheerfully and we are already looking forward to a healthy and good next school year where hopefully everything can return to normalcy and the children here in Peru can also go back to school!
Thank you to everybody for this wonderful and warm support for our end-of-year campaign and for making a wonderful Christmas for the children! We wish you all a very beautiful and merry Christmas and a fantastic New Year!