Exciting internship projects
From January 2022, we received several trainees again from Belgium whom we guided during an abroad internship in the project. We are very happy that this is possible again after the difficult times we went through due to Corona and when traveling to Peru wasn't possible. By collaborating with students from different courses, we can constructively look for innovation and get to know new methods for guiding and stimulating children in their development. This spring we received students from occupational therapy, orthopedagogy and nutrition and dietetics courses for their final internship before graduating. Here's more about how they got started:
Angie and Maxim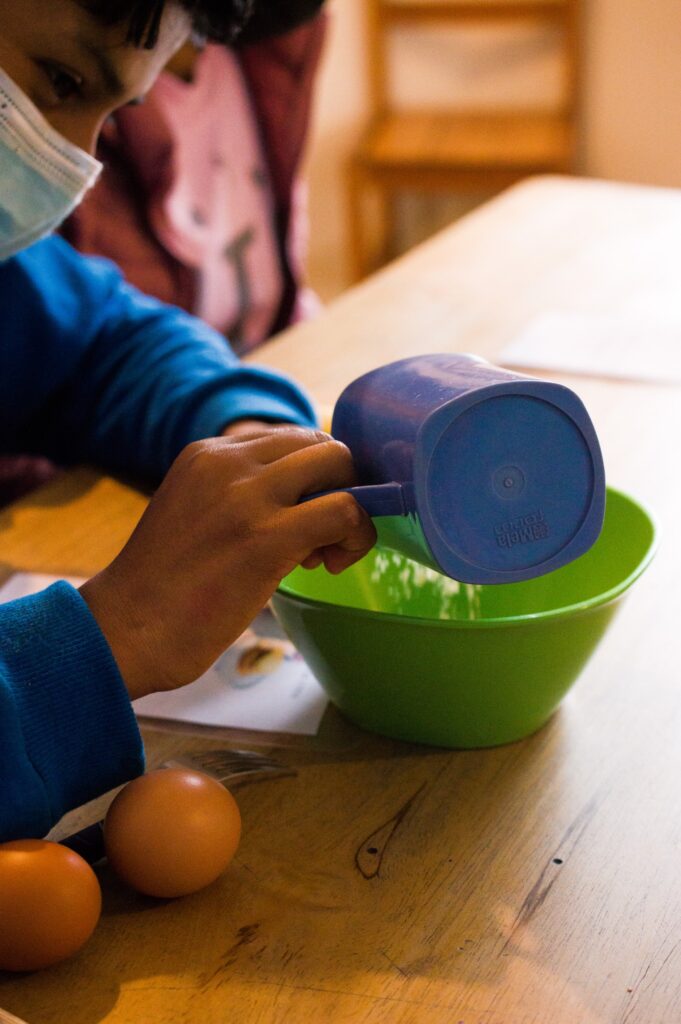 Angie Inghelram and Maxim Bogaert are both students of nutrition and dietetics at University college Vives in Bruges, Belgium. During their internship in Peru, they developed a project with the children on healthy nutrition, hygiene and preparing healthy meals through playful activities and interactive cooking workshops where they learn new recipes. They made delicious oatmeal and banana pancakes and other simple but tasty and healthy recipes that the children themselves can prepare at home. Afterwards, they also made a home visit to explain the hygienic preparation of meals and the adecuate storage of foods at the children's home.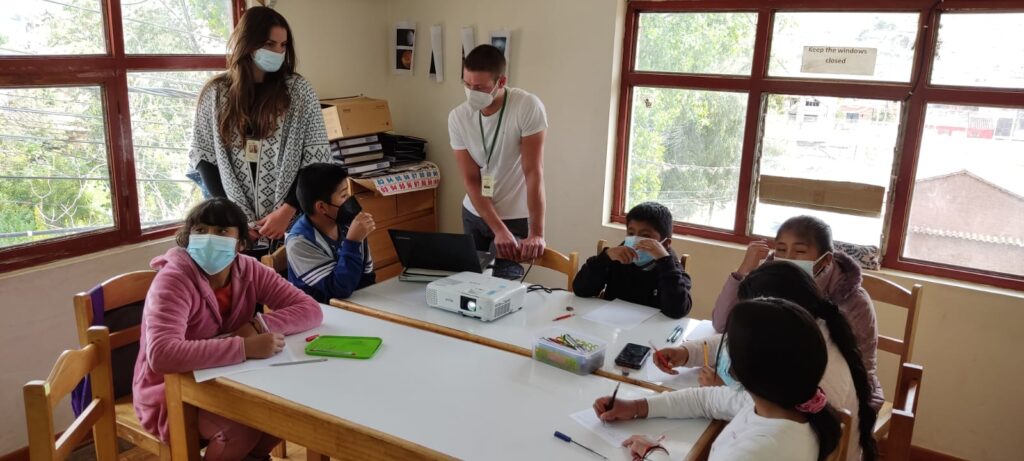 Iris and Silke
Iris Smeuninx and Silke Van der Brempt, two students of orthopedagogy from the University college Odisee in Belgium, support the children in development skills and their emotional well-being during their abroad internship in the project. Through various very creative and interactive activities, they got to know the children very well and worked out various games and fun activities to help them improve where they encounter difficulties. From designing their dream home and a positivity diary to personal 'well done' and 'very proud of' boxes! The best thing about their work is that they start with a lot of love and focus on the interests, possibilities and strengths in every child!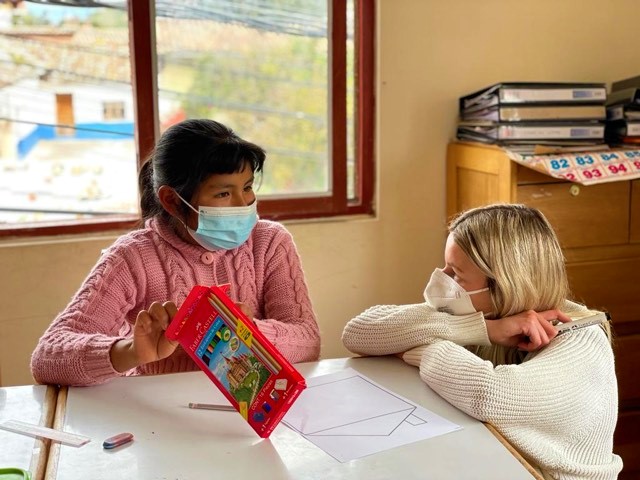 Emma and Bob
Emma Segers and Bob Jadoul are two fantastic occupational therapy interns from University college Artesis in Antwerp who are doing an internship as well in the project. They help the youngest children in their development and offer support where they experience difficulties, on a cognitive, emotional or motor level. This by guiding them during the after-school homework guidance, but also during therapy moments that they set up themselves with the children. You are doing a great job, Emma and Bob!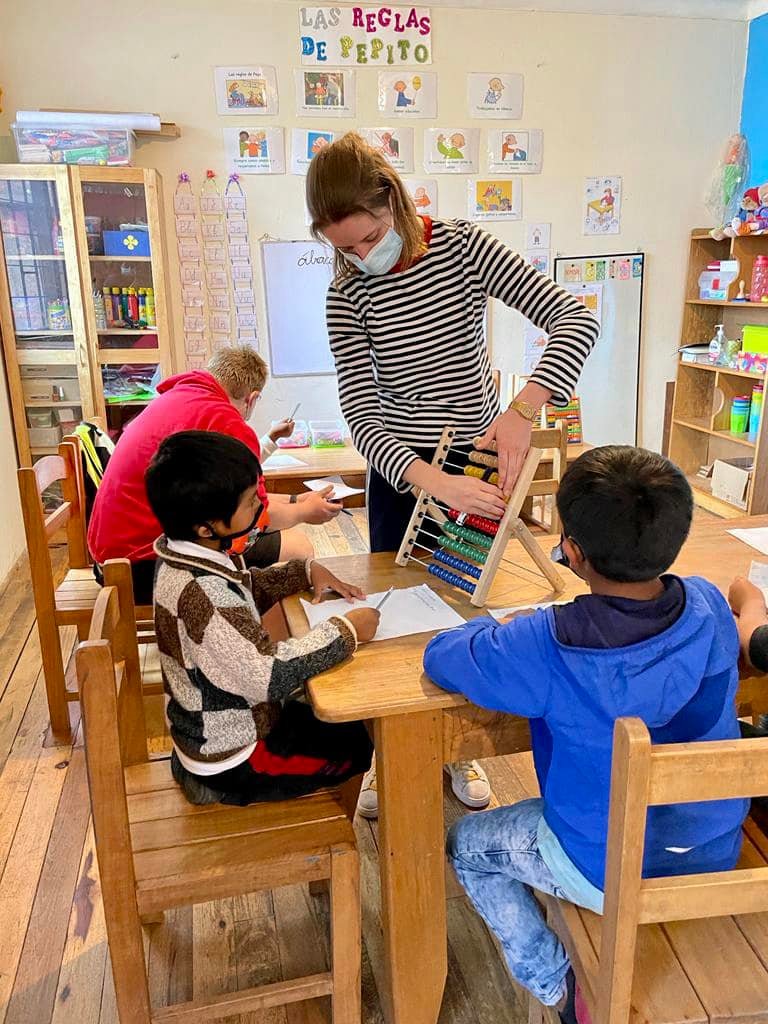 Are you interested as well to do an abroad internship at Añañau? Get in contact with us for more information through info@ananau.org.