Great news from the North!
Donation from vzw Zuiderlicht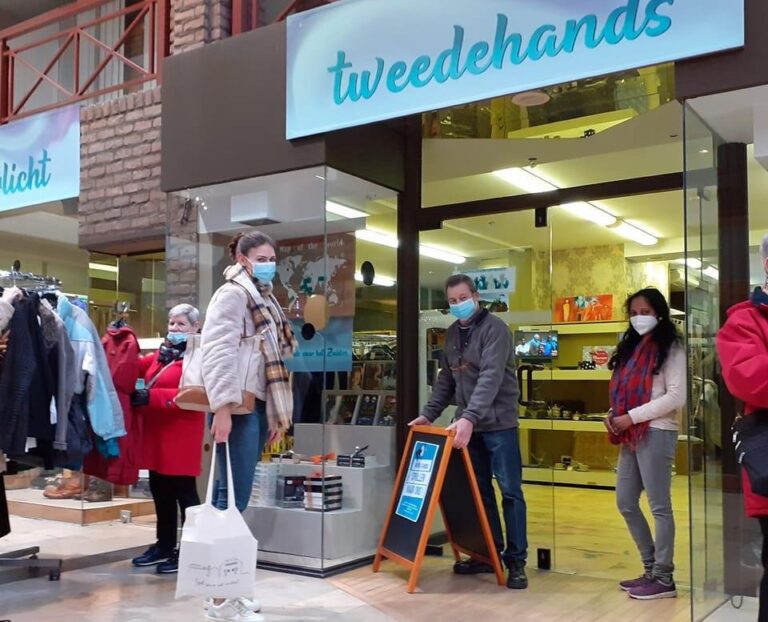 In June, the non-profit association Zuiderlicht from Belgium once again surprised the 6 projects it supports with a wonderful donation. Zuiderlicht is a second-hand shop in Genk to support projects in the South (South America, Africa and Asia), which is run entirely by volunteers. Beautiful donated clothing items are sold at a reasonable price, as are bags, shoes, books and accessories. With the proceeds from the sale, they were able to present a beautiful check for 1500 euros to each of the projects. Añañau is very happy with this great support that will be used for the purchase of school materials and learning resources needed to organize the daily project activities and homework support of Añañau. It is fantastic that through this support we can work together on a better future and better education for the children from Cusco. Thank you to all the volunteers who are so passionate about this!
Support of the province of Limburg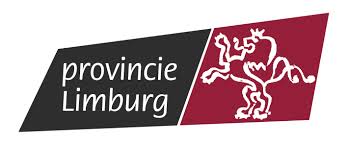 Añañau is very happy to be able to count on the support of the province of LImburg (Belgium) again this year through a project subsidy. The grant was approved for a project that the organization has been developing in response to the impact of the pandemic on the children's learning. For two school years, the children in Peru could not go to school and had to be educated from home in very disadvantaged circumstances. As a result, the children have fallen behind enormously at school level and in their learning process. Añañau would like to meet this by means of extra support, extra learning materials and remedial activities for the children. The province will assist Añañau in this by supporting the investment in learning and didactic resources.
Save the date!
Fundraising event vzw Qué bonito!
After 2 canceled editions, the Belgian non-profit association Qué bonito! committed again to organize their fundraising event 'Music@theCasino' for the benefit of the educational project of Añañau in Cusco-Peru and this on Saturday 22 October in the Casino Modern in Waterschei-Genk.
You can enjoy 2 wonderful concerts in the theater where Beatles fans and Brel fans will certainly get their money's worth.
In this edition you will also be spoiled with authentic and delicious Peruvian dishes.
On the attached flyer you will find all information about this benefit.
You can register via the following link: https://quebonito2022.tickoweb.be/
You can choose from the following options:
– the 2 concerts + 2 dishes of your choice at the Peruvian buffet at € 39,- per person.
– a VIP package where we pamper you with even more Peruvian snacks and cava on arrival, 2 extra dishes from the Peruvian buffet, reserved seats in the theater and reserved standing tables in the gallery at € 55 per person.
– if unfortunately you cannot attend, but still want to make a donation, you can tick an amount on the order form.
Please register before October 10!
Vzw Qué bonito! hopes to be able to count on your support and to welcome you on this beautiful evening!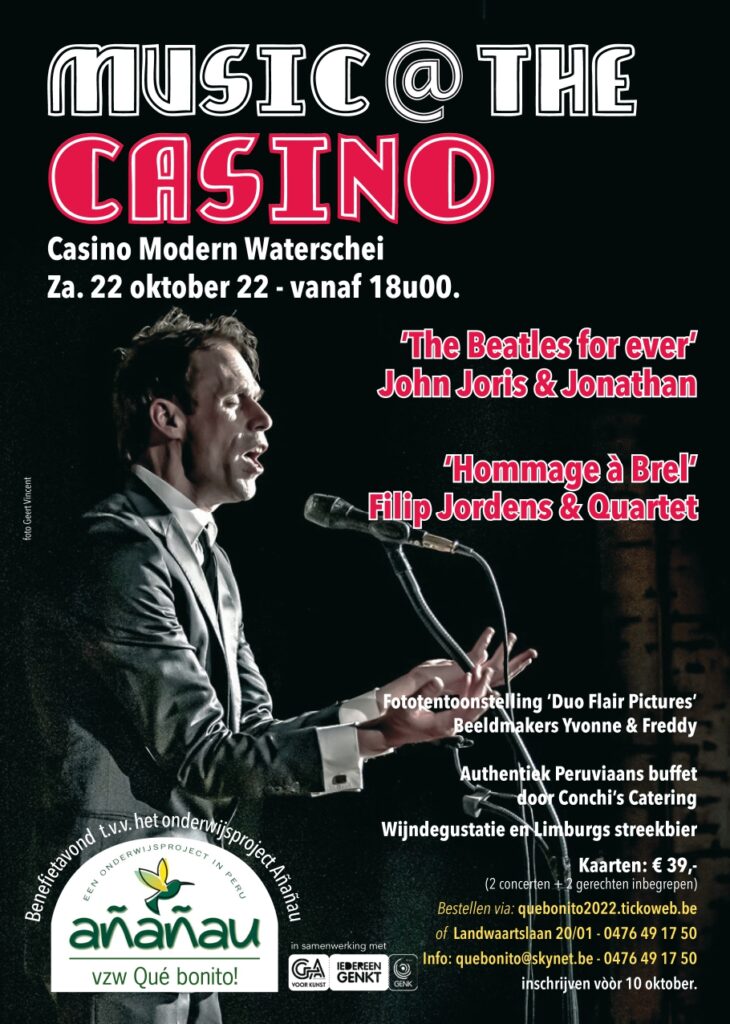 Go Strange youth fair
On Saturday 29 October it's that time again and Go Strange will open its doors with the event for all your abroad plans! Do you want to travel abroad or do volunteer work as a young person, but you are not sure how to get started? Then this is for you!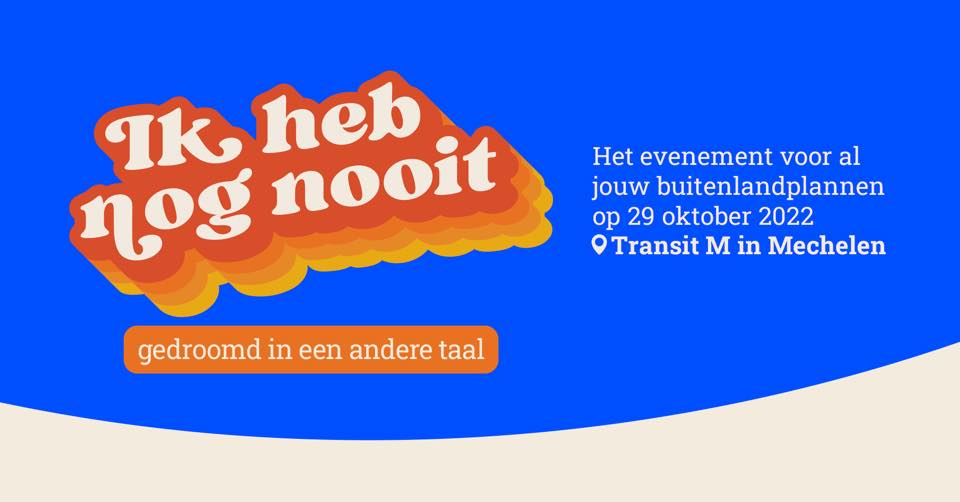 📅 Saturday October 29, 2022
⌚ Between 10 a.m. and 5 p.m.
🚩 Transit M, Mechelen (Belgium)
Free, only food and drinks are paid
Registration is not required. If you want to be sure of your spot, you better do it (https://www.gostrange.be/go-strange-evenement-2022)
Everyone is welcome! Pop in whenever you want, browse around and discover all the international possibilities in our information salon or take part in one of the many information sessions or workshops! Añañau will also be present with an information stand in the Shed where you can obtain all information about volunteering or an internship abroad in Peru! We hope to see you there!
Volunteers come and go
In the spring, several volunteers from Belgium again came to volunteer in the project and Añañau was very happy to have them on the team!
Elize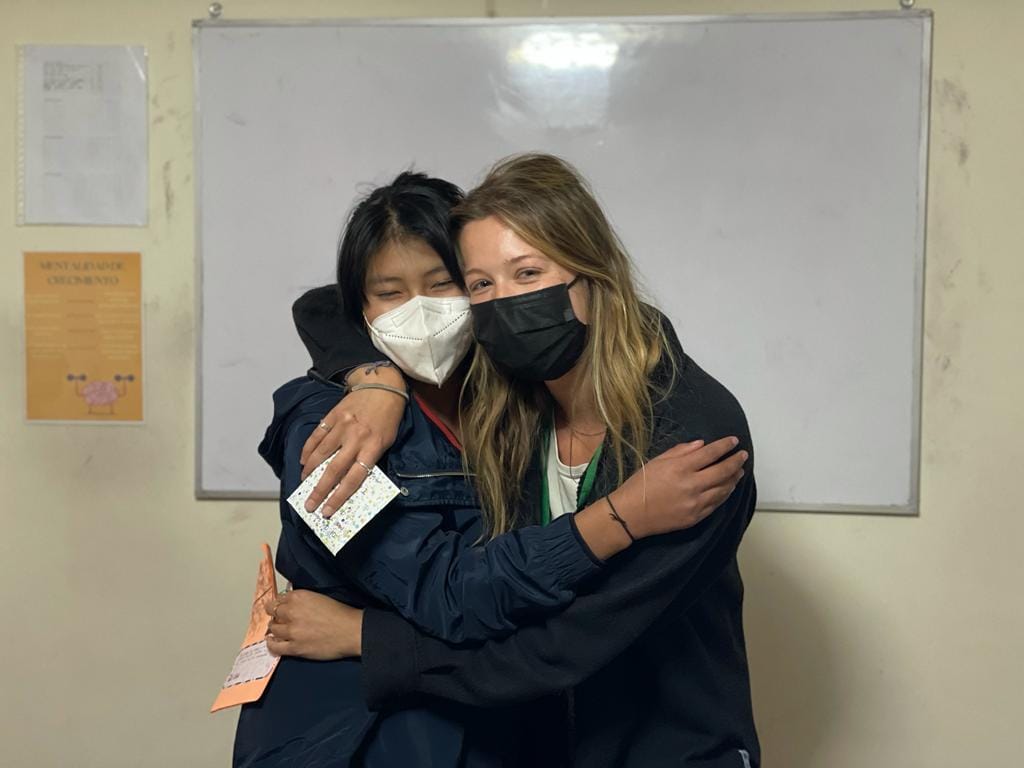 Elize Laporte from Ghent studied pedagogical sciences and therefore came to Peru with great enthusiasm to volunteer and help on the project to support the children in their learning and development process. She mainly helped during the homework guidance both in the project in San Jeronimo and in Huancaro. In addition, she taught English to the older children and in the morning she also helped in the first grade at the school in Huancaro. There she assisted the class teacher and helped in guiding the children. Thank you Elize for all your help and the great lessons you worked out for the older children!
Drieke
For Drieke Moens, traveling to Peru was a great experience, where she was also very enthusiastic to better master the Spanish language and to discover the Peruvian culture. Drieke studied graphic design and is also studying social work. Therefore, she helped with the graphic design of various matters for the organization and within the house style of Añañau. In addition, she also helped guiding the little ones in their homework and work out the fun relaxing activities on Friday afternoon.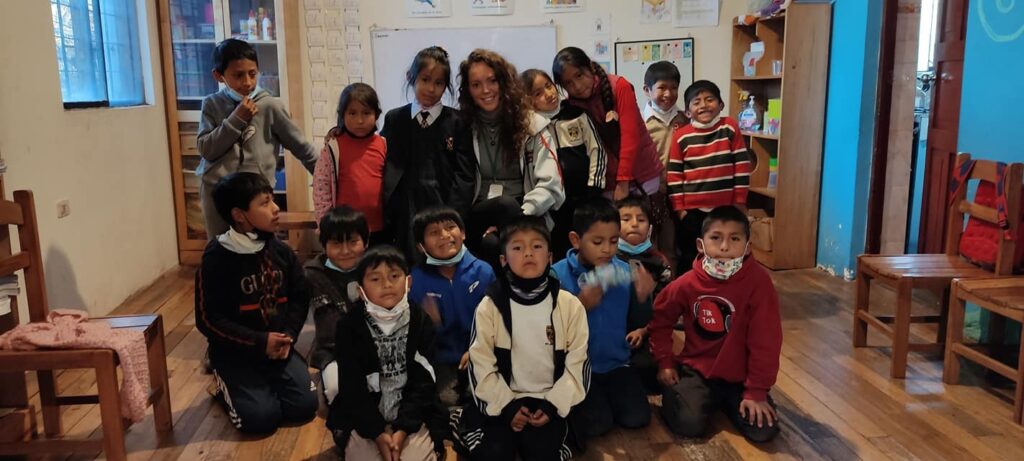 Are you also interested in volunteering in Peru? More info here or contact us at info@ananau.org.