Celebrations of Cusco and Inti Raymi
After 2 long years of waiting, we were finally able to celebrate the celebrations of Cusco again with great joy, culminating in el Inti Raymi or the festival of the Sun.
The days of May were endless as all the institutions secretly prepared their best costumes and dances to honor their beloved Cusco.
Finally the month of June arrived, the dances were prepared, the schedule of activities was ready, so on June 1 we started the festivities with an offering to Pachamama in the main square of the city.
From June 9, the obeisances and greetings of all national and private institutions, including schools, institutes, universities, banks, municipalities, among others, began.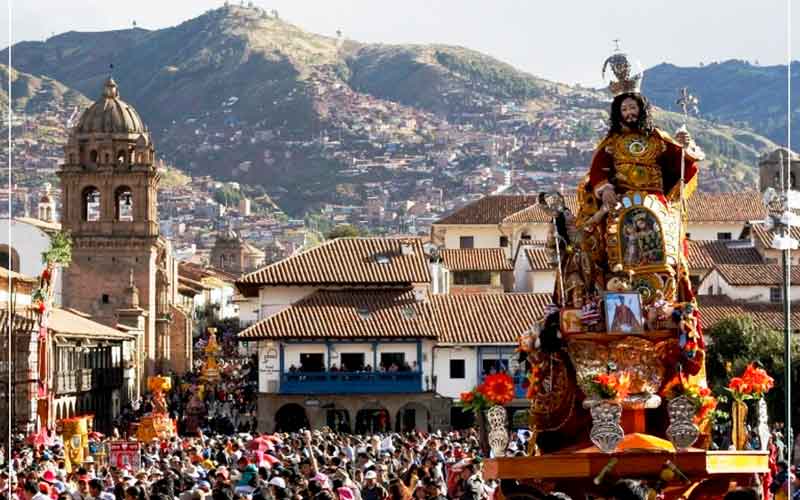 On June 16, we celebrated the feast of Corpus Christi, a Catholic holiday of Spanish origin but with an Andean-Inca background. Besides the religious processions where all the patron saints from the different districts of Cusco are carried to the cathedral, we could also enjoy the gastronomic festival of the Chirihuchu that day. This is a traditional dish of Andean origin whose name comes from Quechua: 'Chiri' is cold and 'Uchu' spicy, mixing food from the 3 regions of Peru, the coast, the mountains and the jungle. History tells that when the ancient Inca settlers, when they traveled through the Inca Empire and they arrived in villages or towns, they sat in a common place and shared the different food from the different regions they came from.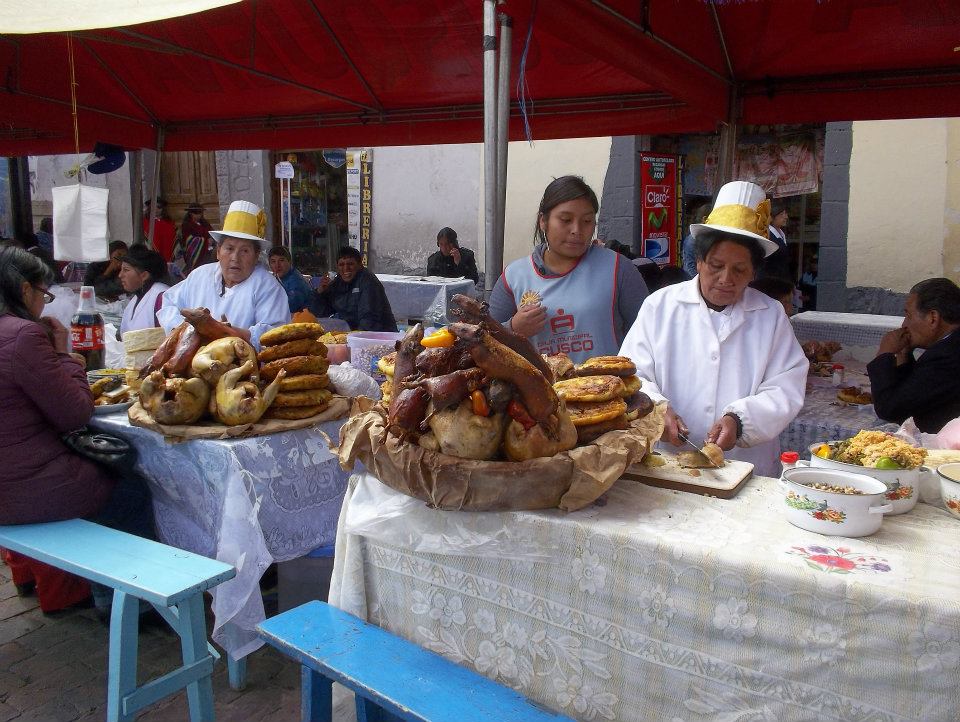 June 24, highlight of the month, is the day when Inti Raymi or the festival of the Sun is celebrated in the three sacred sites of the Incas: El Qoricancha or the Temple of the Sun, Plaza de Armas of Cusco and on the esplanade of the Sacsayhuaman Fort, where a beautiful ceremony takes place with hundreds of years of tradition and history, lots of color and culture, depicting the important historical events of the Inca Empire. Happy Birthday to our beloved Cusco!!