In the past two months we have of course had a lot of 'fun' again. Volunteers and students again organized very fun activities.
Playground
All children and tía's had a fun afternoon in the park. Here you will find all kinds of toys such as a large slide, a climbing frame, swings, a seesaw and a soccer field . All children were very enthusiastic, they stormed the playground, the tía's also had a fantastic time playing with them. After all that playing we held a small picnic. Tía Joy was treated with cake for her birthday. After feasting it was time for a closing activity. Various games were played with the parachute. Then we went back to the project.
It was certainly a busy, active, but fun-filled trip!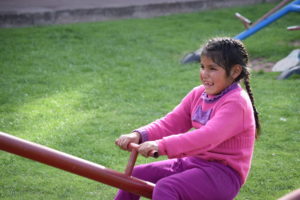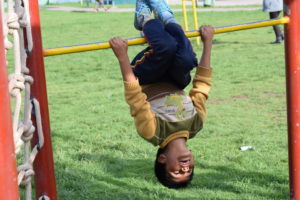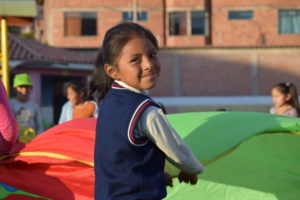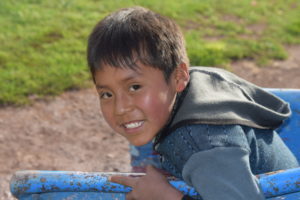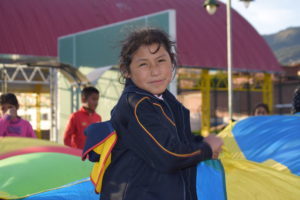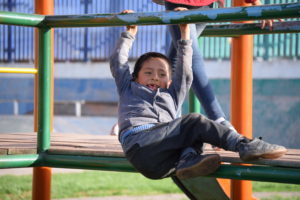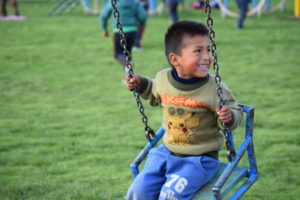 Visit to Groot
Groot is a mythical, large, tree-like creature from the film 'Guardians of the Galaxy' by James Gunn. He is a real superhero, because together with Rocket Raccoon, a rather humorous raccoon, Star-lord, Gamora and Drax the Destroyer they form the guardians of the galaxy.
Groot plays a beautiful role in saving the universe. In the first film he sacrifices himself to save his friends. After a heavy explosion, it looks like Groot is no longer there, but one branch has survived and so Groot is born.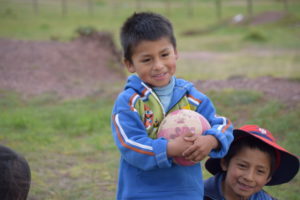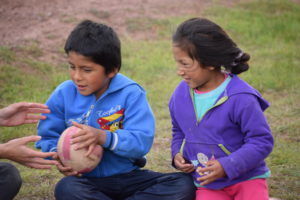 The eldest children watched the movie with a bit of popcorn to be completely dragged into the story. With the youngest children, the tias played a game where baby Groot was the main character.
The following week we visited a park in Huasao, not very far from the project. The park is laid out around a beautiful lake. There are many trees and rivers to find. In the park between all the trees, five different types of tree figures from Groot can be admired. It was a wonderful experience for the children. They were so excited at seeing Groot! It was also very nice to think about all the animals and plants that were there to see and there was nice geravot on the field. It was a super fun activity to end the year.