Añañau starts second project in Huancaro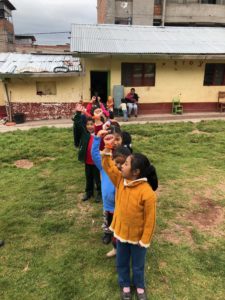 Great news!
Since 2017 Añañau has been cooperating with a local primary school in the deprived area of ​​Huancaro in Cusco working together on the quality of education through the exchange of experiences, teaching methods, educational materials and innovation. The school is part of the state education, this means that there are large shortages in resources such as teaching and school materials and the infrastructure is also in very poor condition. The entire school building consists of only a few very small dilapidated classrooms, insufficient to accommodate all grades. The cooperation is also aimed at the teachers of the school since they have to teach in these difficult circumstances. For example, through workshops on innovative teaching methods since teacher training in Peru is still very traditional and outdated.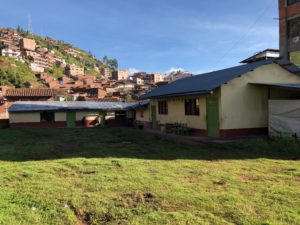 From March 2019, with the start of the new school year, Añañau will work even more intensively with the school and the Ministry of Education in Peru by setting up a second project of Añañau in the school. The school will provide various classrooms of the new school building, which will be finished by then, available for this purpose in the afternoon. For years, the neighborhood has been submitting applications to the Ministry of Education to improve the infrastructure of the school and this year the students will finally be able to follow their classes in a new and more spacious school building.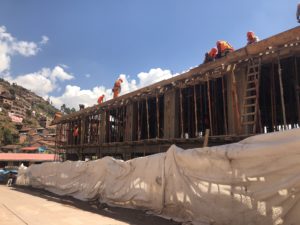 This school support project will be a replica of the current project and educational after-school program of Añañau, where homework guidance and various educational activities (English lessons, computer lab, social skills training, etc.) are offered for the students of the primary school and other disadvantaged children from this neighbourhood. The request for the implementation of the after school program of Añañau came from the school itself as it concerns very poor and disadvantaged children who in the afternoon only often hang around on the streets and need a lot of help and support in their learning and development process.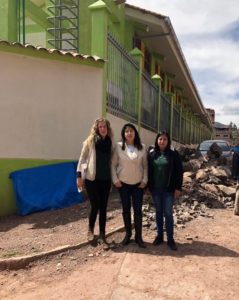 For the start-up of this second project, Añañau received support from Intouch Global Foundation from England. We are very happy that with this support Añañau will be able to set up this second project and organize the after-school program soon. To ensure the continuity of the project in the future, any other further financial support is always welcome.
Would you like to support us in expanding this new project and be part of setting up better education for these children? Then be sure to take a look at https://ananau.org/ananau-get-involved/ and make a donation or become a godfather of the project.
From May 2019 we are also looking for enthusiastic volunteers to help us during the after-school program at the school.
Is volunteering in Peru something for you? Then you are the person we're looking for!
Info and contact via info@ananau.org