Since we will soon start the second project of Añañau in the primary school of Huancaro, we have also welcomed two new teachers to our team. Eva and Raquel are both primary school teachers and work in the morning at a primary school in Cusco. In the afternoon, they assist the primary and pre-primary school children in Añañau with their homework, both at the San Jeronimo project and at the Huancaro school alternately. Get to know Raquel and Eva better below!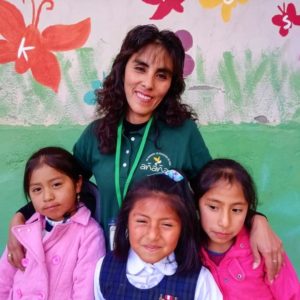 Eva Torres Cáceres, from Cusco, Peru, is a primary school teacher and has 12 years of experience in various educational institutions in Cusco.
She says that her main characteristic is to have fun with the children, she tries to make learning fun but meaningful and she likes to work with students from the lower classes, especially in the third grade. She likes to promote autonomy, respect and responsibility within her students.
For Eva, Añañau offers her the opportunity to get to know the different realities from which the children come and to offer them a space where they receive attention and support, and especially affection. Eva appreciates and is very grateful to Añañau for giving her the opportunity to grow personally and professionally through the care of all children.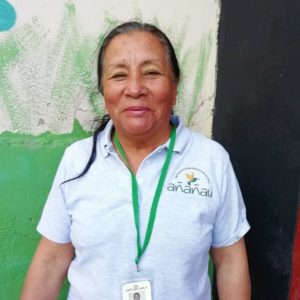 Ethel Raquel Galimberti Camacho, is a teacher in primary education, with an experience of more than 27 years, of which 10 years dedicated to the first grade in different educational institutions of Cusco. She says that her most important characteristic is to focus on reaching children in a creative and emotional way. This way of working is important for her to improve children's learning.
Raquel feels very honored and happy to be part of Añañau, for her it is a great project that supports children in their learning process and gives them values and principles with which to grow. She feels very happy to be able to help and find out more about the reality of the children. She is very grateful to Añañau for being part of this great project.