English classes with REVLAN
Meet our new partners Sarah and Benjamin from Revlan Peru! At Revolution Languages they also believe that education is a human right and that the quality and access to education should not be determined based on your financial situation. Therefore they make really fun and interactive shows with English classes for children online and will be broadcasting as well for the children of Añañau! Every Monday there is a new show and together we will make sure that all the children of Añañau can receive and follow the classes! With this way of distance learning they can keep practising English from home right now, as the schools in Peru still don't reopen, and after we will broadcast live at the project. After so much less good news this is just wonderfull and such a great collaboration. And another fantastic opportunity for the children to spend the quarantine in a lot nicer and better way!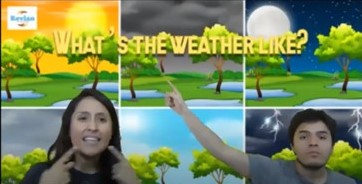 Besides this wonderful new collaboration Revlan also supported the project of Añañau with a beautiful donation! Thank you so much Sarah and Benjamin for all your good work and support!
Let's get started now with the first interactive class! Here we goooo!!