25 Days of Generosity for Añañau
We are going through difficult times worldwide due to the pandemic and certainly for people who previously lived in a disadvantaged position. Despite the circumstances in 2020, Añañau was able to continue to support the more than 90 children and their families, with food campaigns, hygiene materials such as mouth masks and antibacterial soap, educational bundles and homework support, a books project, home visits and remote assistance. Yet any effort is not enough and we believe it is very important to continue to focus on equality of opportunities and inclusive education.
SDG # 4 strives for quality education for everyone. This goal is now more important than ever. Even before Covid-19, we faced a learning crisis. More than half of all 10-year-olds in Peru couldn't read a simple story. The closures of schools due to Covid-19 have exacerbated this learning crisis by cutting off access to education, learning materials and the Internet for the most vulnerable children. A range of solutions, such as virtual lessons and learning facilities via radio and TV, have been put to use by the government in recent months, but of course many shortcomings and a great unpreparedness and inequality in the education system have been exposed and does not meet the needs and especially the reality of many children and families. The majority of the children have therefore now become very disadvantaged and fallen behind and an entire generation is at risk of becoming the hidden victims of the pandemic.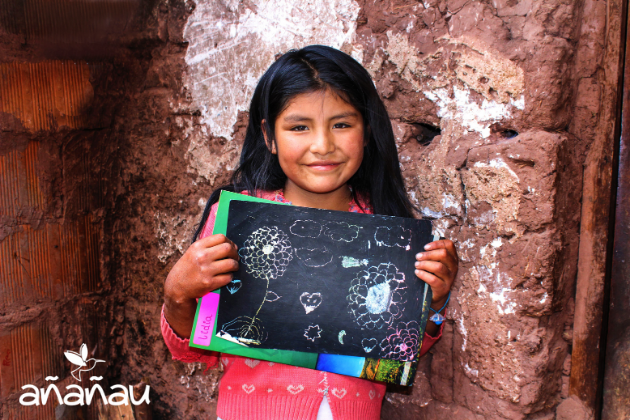 As an educational project, we therefore find it important to take action. In addition to continuing to work closely with two local schools and the Ministry of Education, we also see it as a necessity to invest extra in remedial and strengthening learning activities and more intensive homework guidance from January 2021, so that disadvantages can be caught up and the children have better opportunities in education during the following school year. We therefore want to provide an extra teacher for these activities in the 2021 working year and to work out new (remedial) learning methods and materials together. This gives us the opportunity to invest in developing better, adapted and more inclusive teaching methods and resources. This will directly reach the 90 children who participate daily in the activities of Añañau's project work and the children of the schools we work with, as well as other schools by replicating the program and the methods and materials.

But first we are going to do something really nice for Christmas and surprise the children with a beautiful gift and a delicious treat at home!
We will then take a short break to get back to full power from January 4.
We hope by then that it will be possible for the children to attend the project again and that we can start again carefully with the educational activities, in an adapted setting, with all precautions and in smaller groups.
In order to be able to continue the project activities of Añañau in full next year 2021, we need additional support. As an organization, we have been greatly affected by the pandemic, to the point that it endangers Añañau's sustainability and continuity. That is why we started an end-of-year campaign, 25 Days of Generosity for the children of Añañau!

Do you want to help us to continue the beautiful work we do for the children and families in Peru and to build a better future together? Then take a look at our campaign page, make a donation if you can and help us make a true difference!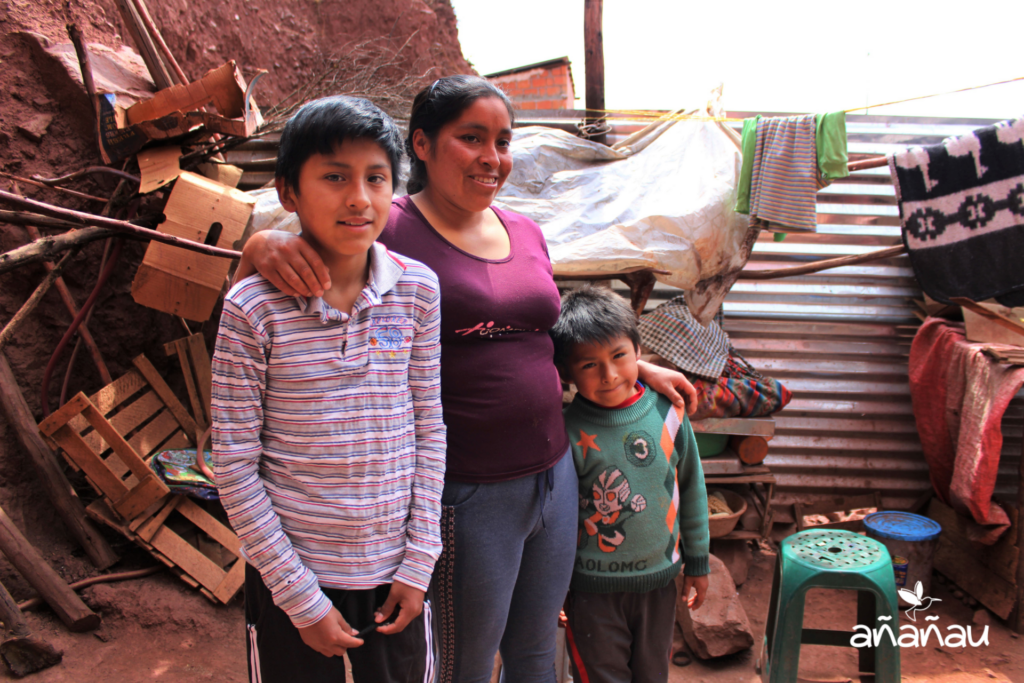 You can make a donation by bank transfer to the bank details below or online via the campaign page (see link below).
IBAN BE 92 9731 2324 7123 / BIC ARSPBE22
vzw Qué bonito! Landwaartslaan 20/1, 3600 Genk
with mention: '25 Days of Generosity gift to Añañau – name'
Would you like a tax certificate for your donation? (Belgium only)
Deposit your donation via the Leraren Zonder Grenzen bank account number (from a minimum of 40 euros on an annual basis)
In 2020 there is an exceptional tax benefit of 60% for all donations!:
IBAN BE48 5230 8027 2427 / BIC TRIOBEBB
Leraars Zonder Grenzen vzw, Jan de Graefstraat 7, 2600 Berchem
with mention: 'gift aan LzG: project Añañau'