A beautiful Christmas surprise for the children
Yesterday we visited all the children and families of the project to wish them a Merry Christmas and surprise them with a nice gesture!
The children had more than deserved this after the difficult year they spent mainly at home and the many efforts they made to keep up with their schoolwork and follow the lessons at home from a distance despite the difficult circumstances. The families themselves do not have the means to celebrate Christmas as well and provide Christmas presents for their children.
In the pouring rain, but with a lot of enthusiasm and a warm heart, we visited all the families and it was so wonderful to see all those delighted faces of the children! They were all so happy with the beautiful gift and the delicious paneton!
It was also a nice gesture to close the year, bring all the families our wishes for the coming year and let them know that we will continue all activities with full force from January!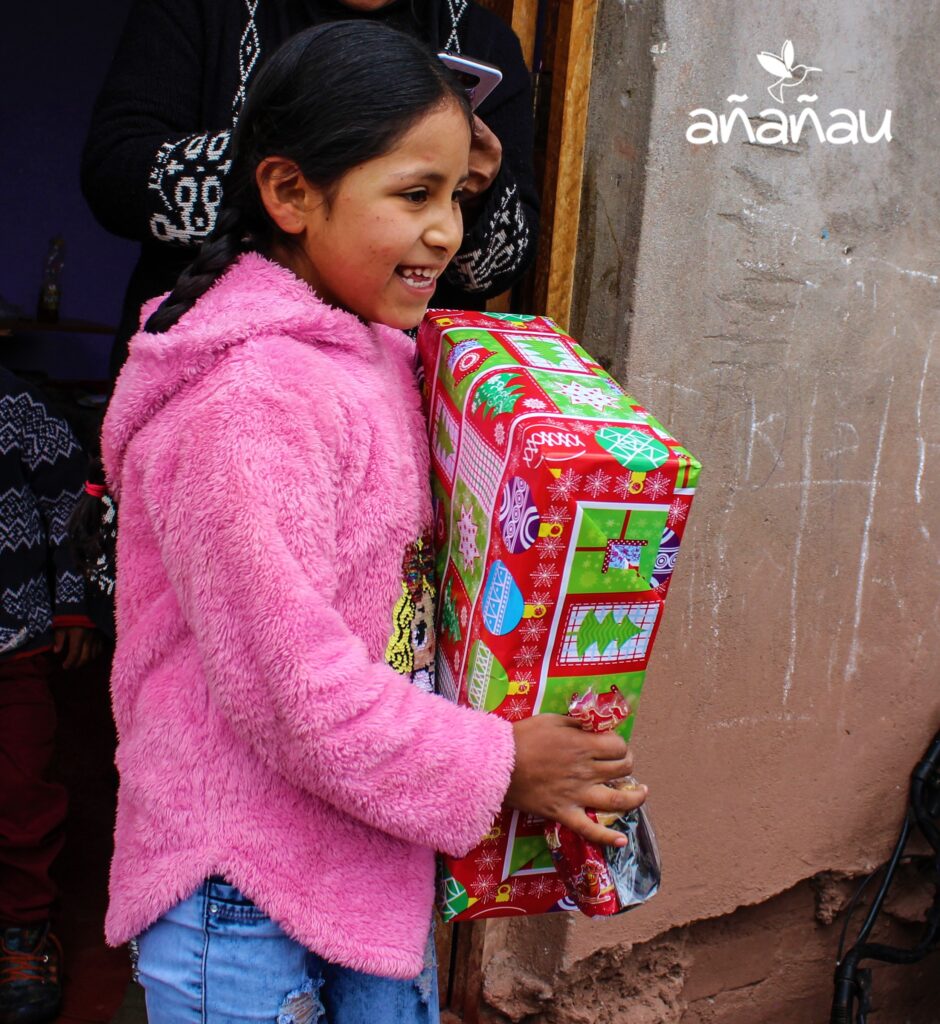 We have only been able to make this wonderful campaign possible because of the support that has come from so many people, from all over the world. You showed that the fate of the children of Añañau concerns you and opened your heart to warm them with this beautiful surprise! Your support also helps us to continue the project activities of Añañau with the same intensity next year. You are an essential part of our wonderful project in Peru and thanks to you we can really make a difference!

Thank you, thank you, thank you so much! We wish you a wonderful Christmas, despite the circumstances, many cozy and warm moments, and a prosper 2021 from all of us and in the name of all children and families!