In Peru, schools remain closed due to the pandemic. Children have now been out of school for more than a year and a half and are forced to follow lessons from home through the distance learning program offered by the Ministry of Education. Unfortunately, however, this program does not meet the needs of many children who, due to their disadvantaged position, do not have the means to follow these lessons and process the material on their own. For example, many children do not have access to the internet, a smartphone, tablet or laptop at home. As an educational organization, we want to prevent these children from becoming the hidden victims of the pandemic at all times.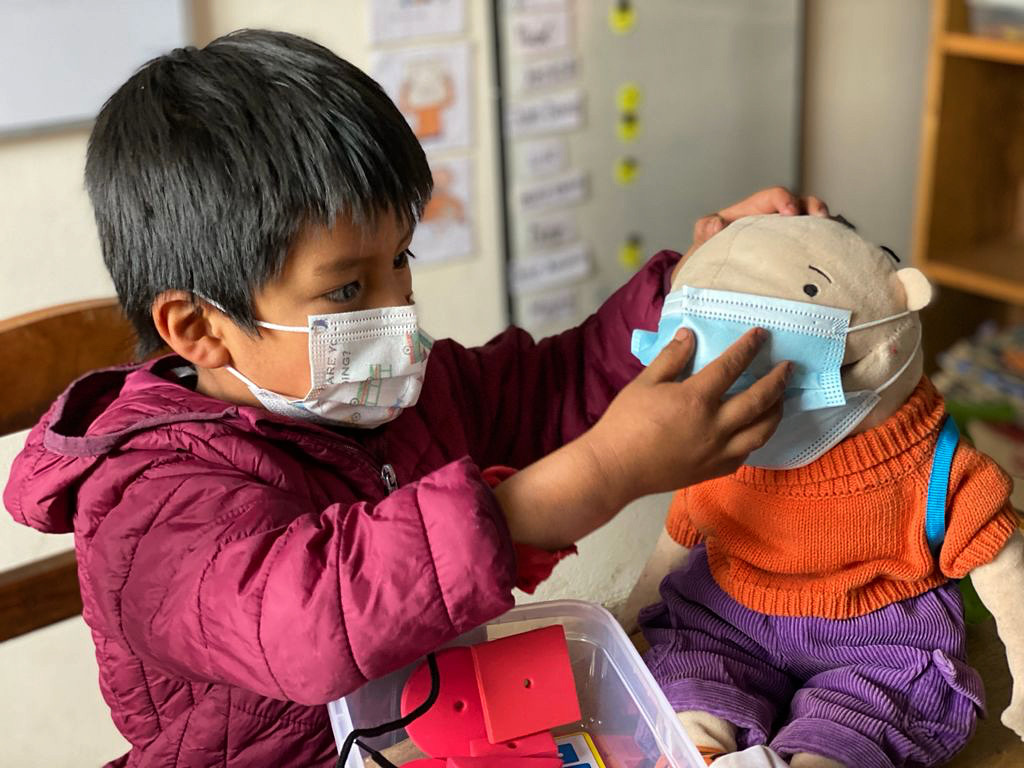 That is why we have made every effort in Añañau to be able to resume our activities as an educational library, of course, in full compliance with all biosafety protocols. Although with a reduced capacity and in specific hours. Our hearts are filled with joy that it is finally possible for the children to come back to the project, where they can get appropriate help with their homework, use the updated library and use the IT materials with internet access to carry out their school assignments.
In the meantime, many children have fallen behind in terms of learning, which we are now trying to update in every possible way so that the children can maintain their level. We will therefore make extra efforts this school year on remedial and reinforcing learning activities.
Restart daily activities projects of Añañau