Youth activity (gender) equality
A lot of the children we work with over the years have now become adolescents. As a project we need to adapt to their new reality. Puberty is a stage full of changes, fears, their bodies are changing. In this route, strengthening the connection between education and health, we prepared a sexual education workshop promoting gender equality, a workshop that respects confidentiality, security and a positive group dynamic.
Sex education and gender equality are rights of all children. At Añañau we work within the framework of the sustainable development goals, the so-called SDGs, and we believe that through them we can be on our way to a better world. Through these empowering activities we involve the children and stimulate their active participation and global citizenship.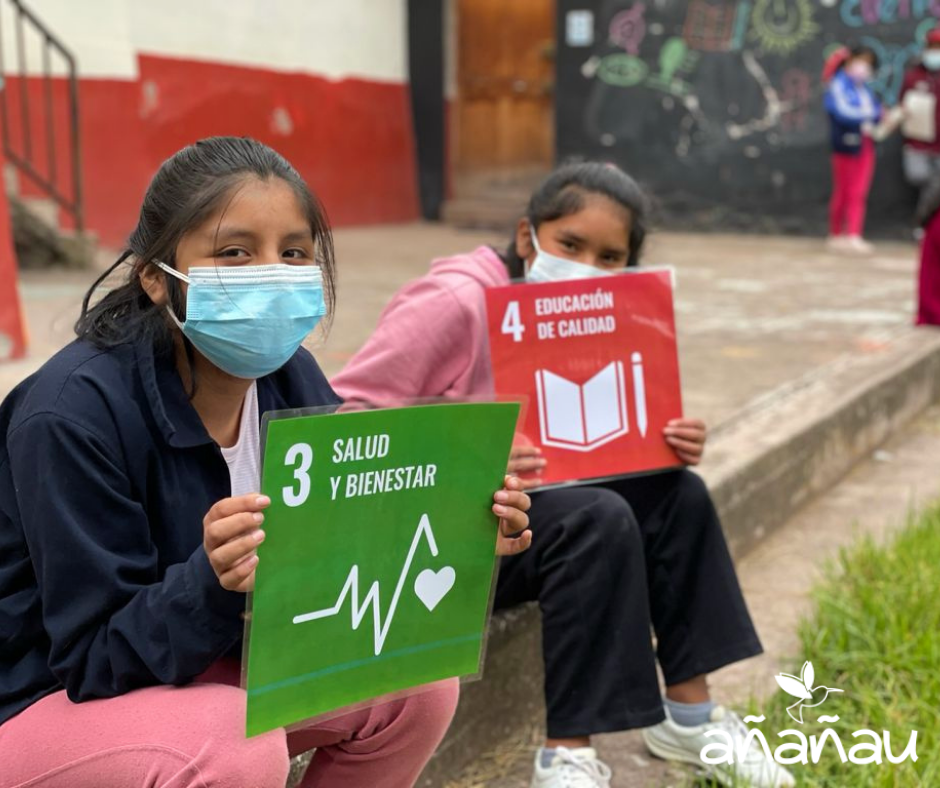 We also want to thank the participation of Suri and Marisabel, two of the oldest teenagers that are part of the project, who helped to carry out the workshop and shared some personal experiences with the younger ones. They also handed over to every participant a bag with essential personal hygiene products.