Fundraiser Chiro Oud-Heverlee
On Sunday, November 19, the youth movement Chiro Oud-Heverlee, on the initiative of Taiki Dewel, went out with all members to sell beautiful calendars and tasty chocolates for the benefit of Añañau's projects in Peru. They all did this with great conviction and have such a warm heart for the project. With this wonderful campaign, de Chiro collected no less than 1733.40 euros and with this beautiful amount they help Añañau to continue the project work in Cusco for a long time and to provide everything necessary for organizing educational activities and homework guidance for the children. To all members, big and small, and to the entire team of monitors of the Chiro a very big thank you for your efforts and support for Añañau! You are all the best!
Cooperation and support Be Global Foundation

We are also very happy and grateful for the support of Be Global Foundation which will continue during this project year 2023. Intouch Global Foundation from England has been cooperating with Añañau since 2018 supporting various educational projects and for the year 2023 this will be extended by the Foundation with even more power. Last year the Foundation changed its name and under the name of Be Global Foundation they want to further strengthen their foundation and their support for various social projects around the world within the frame of the sustainable development goals and ensure a continuation and impact in the long term. They are making a huge call internationally to 'Be Global'! In the first place, Be Global Foundation is responsible for the financial support of Añañau's second project at the school in Huancaro and for the structural operation. An incredible thank you on behalf of the entire organization and all children and families for this fantastic continued support and cooperation for equal opportunities in education in Peru. Special thanks also to CEO and founder Caroline Wilson for always believing in our work and for going together with such great enthusiasm, passion and drive towards a better future for the local communities we work with.
Support vzw Zuiderlicht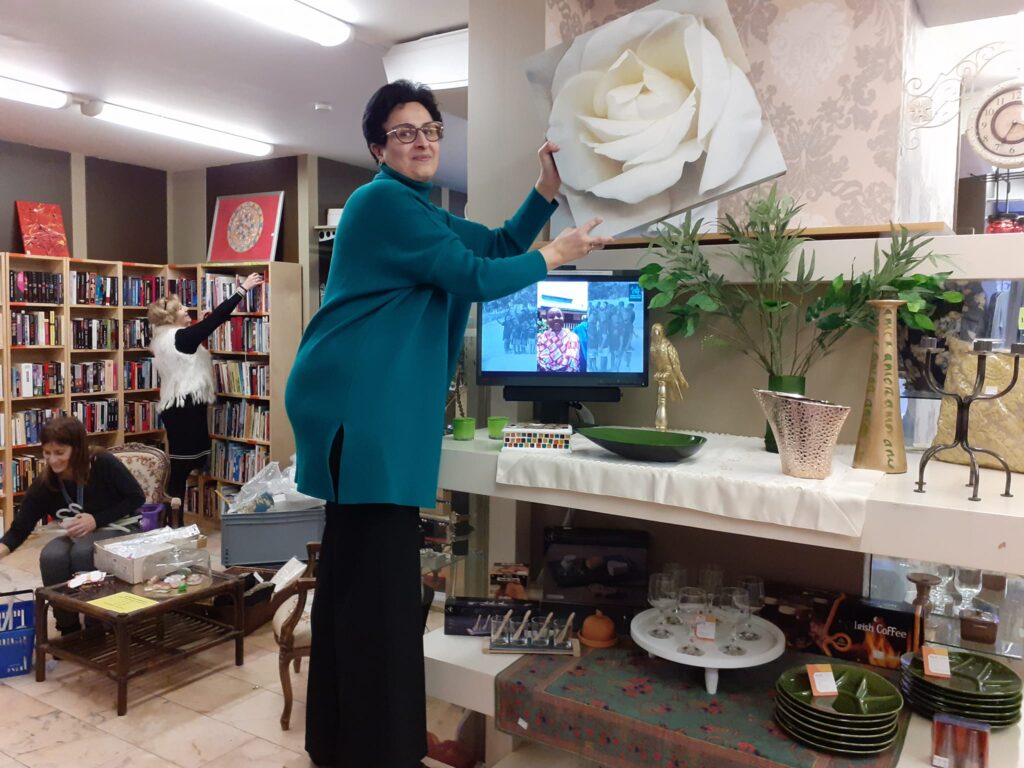 In December during the warm Christmas period we received another wonderful donation from vzw Zuiderlicht from Genk. With the sale of all kinds of beautiful second-hand items in their shop, which is completely run by volunteers, they were able to donate another 1500 euros to Añañau. Behind this beautiful work there is a whole team of passionate volunteers who dedicate themselves immensely to the development projects from Genk they support. With the gifts they always made available for Añañau, they help us to shape our day-to-day educational activities and to bear part of the supporting costs for the after-school homework guidance program. Many thanks to the organization and all volunteers of vzw Zuiderlicht for all your efforts, creativity and drive and for making this fantastic non-profit organization and support for the Genk projects possible!
Christmas campaign and wonderful fundraising activities for Añañau
Our big Christmas campaign '25 Days of ♡ for Añañau' also ended on December 25th. Many people supported with a wonderful gift and several fantastic fundraisers for Añañau were also undertaken during this warm Christmas period. There were Leen Ruysschaert and Ruben Desmidt from Bruges (Belgium) who once again manned a super cozy winter bar at the Midwinterfest in Bruges. With the sale of tasty drinks and all kinds of typical Peruvian items, they collected the wonderful amount of 661.25 euros that they donated to Añañau. Leen and Ruben did voluntary work in the project in Peru years ago and still look back on it with many great memories. That's why they want to contribute themselves every time. Thank you so much Leen and Ruben from all of us for your beautiful and fun campaign and your continued involvement and support!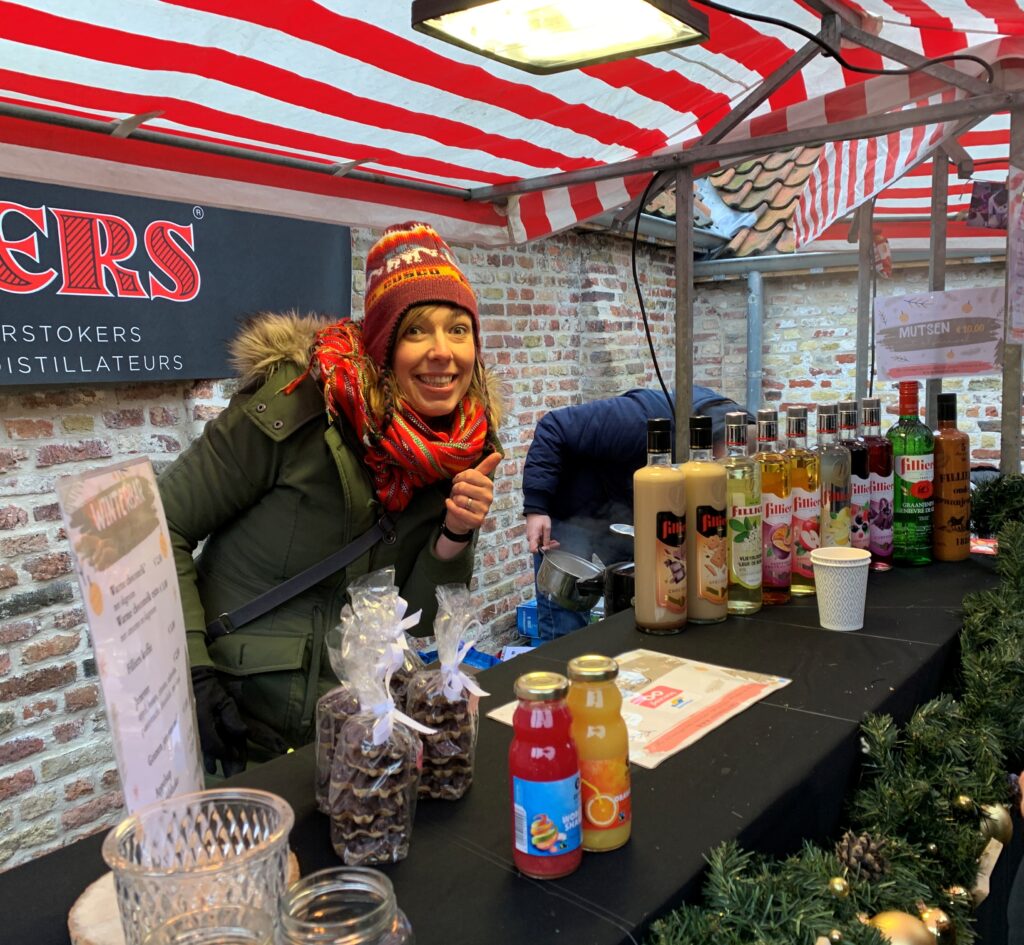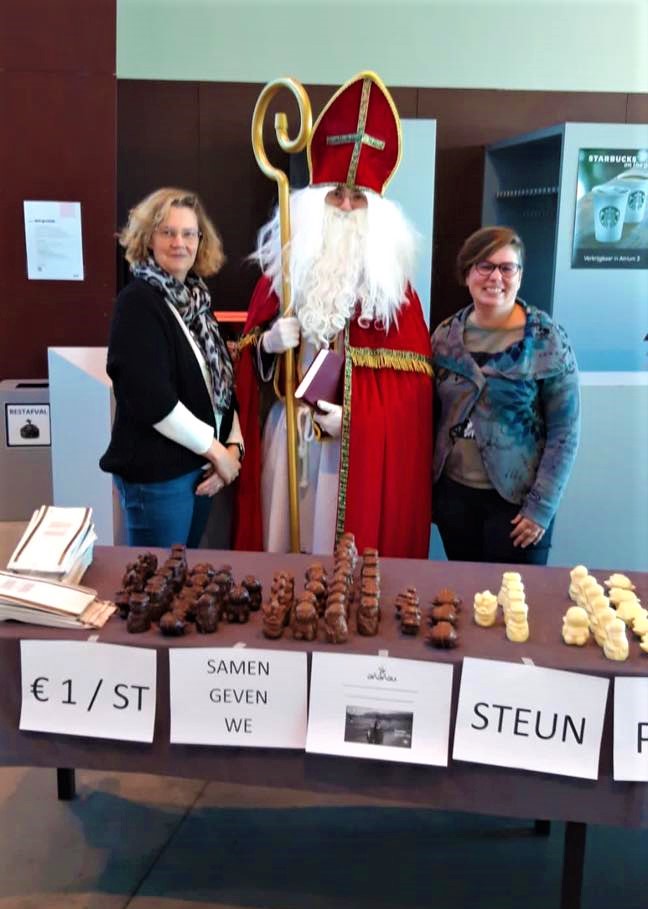 Furthermore, the occupational therapy and nutrition and dietetics courses of Vives University of Applied Sciences of Bruges also organized a wonderful Saint Nicolas sale on campus for the benefit of the project. Añañau has been working with these programs for many years now to guide students on an abroad internship in the project in Cusco. And they also wanted to give the project a warm heart during this period. Thank you very much Lieve Acke and Nele Castelein for your beautiful initiative that raised 200 euros for Añañau!
Finally, a beautiful Christmas stand was also set up by Patricia Akkermans and Jos Bosch with the sale of all kinds of Peruvian items for the benefit of Añañau in the retirement home Ter Rooierheide in Diepenbeek. Also thank you very much on behalf of all of us for this nice warm action and support for Añañau!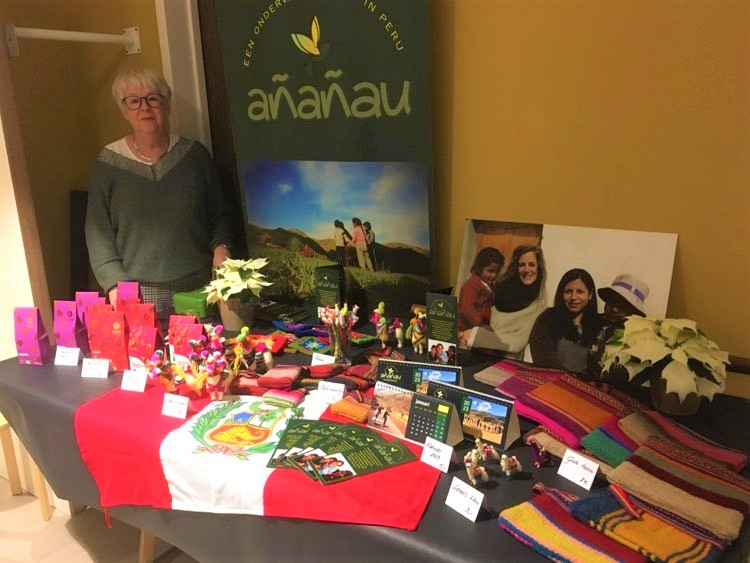 Thank you from the bottom of our hearts for these wonderful initiatives and the continued support for Añañau's project work. We are already excitedly looking forward to the new year and the challenges that await our young people. With your support, we can build a better future together and soon give young people a chance in higher education!
Save the date!: Day of the 4th Pillar
On Saturday, March 25, 2023, the diversity and power of the 4th Pillar (Belgium) will be put in the spotlight!
You are most welcome in the Flemish Parliament for the high day of the 4th Pillar. A day full of inspiration, workshops and, above all, plenty of time to network with each other. The 4th Pillar is a collective name and supporting umbrella organization for citizens' initiatives for development cooperation that are undertaken worldwide by Flanders.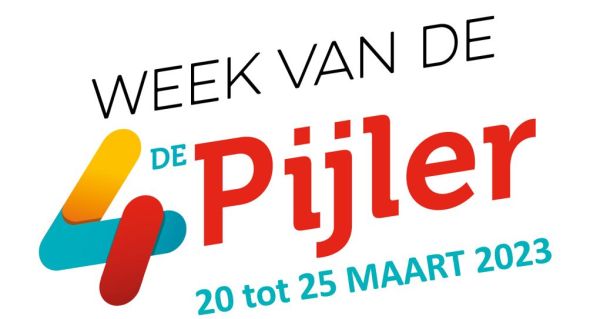 Volunteers and students come and go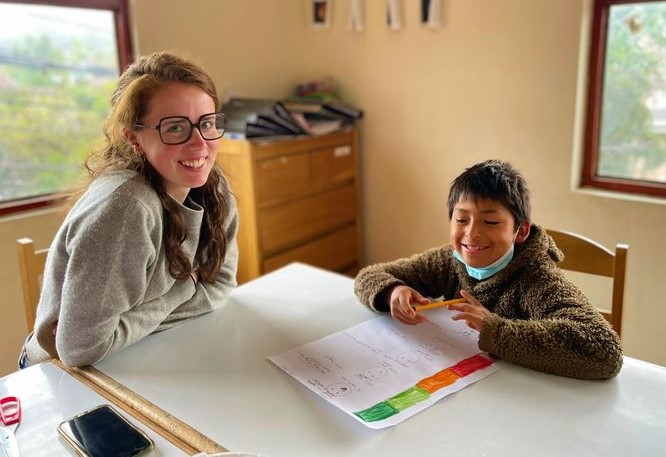 On the 16th of December we also said goodbye to Lisa Berat from Belgium. Lisa is studying Applied Psychology and has been doing an abroad internship at Añañau for several months. During her time at the project in San Jeronimo she has been giving conversation therapy to several children that are in the need of this emotional support. Due to the pandemic we are seing that many children are having difficulties in their emotional wellbeing and in their relations with others (social skills).
Lisa has also been working around prevention by setting up a workshop for the older children around sexual education and healthy relationships and a project that is called 'Proyecto de Vida'. This is a series of participatory activities where the adolescents are getting to know themselves better, their identity and their projections in life. Who they are, what they want to become and how they can achieve this. This has been a wonderful series of activities in which the adolescents have been taking part with great enthusiasm and where the base was layed out for working further on with them in the coming year. Thank you tía Lisa for all your hard work, dedication and love for the children!
Are you also interested in volunteering or doing an abroad internship in Peru? You can contact us for more information at info@ananau.org.
Great news from the North!